Which Lens Is Best for Portraits: A Fast 85mm F/1.4 Prime or a Versatile 70-200mm F/2.8 Zoom? (VIDEO)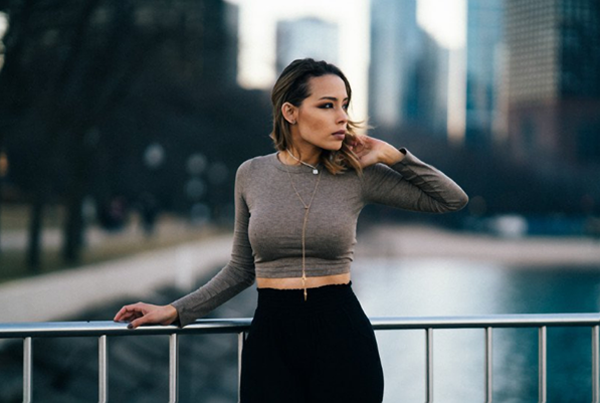 Given a choice between a fast 85mm f/1.4 prime lens and a fast-and-versatile 70-200mm f/2.8 zoom, which lens would you choose to shoot outdoor portraits? While the answer may seem obvious, experienced portrait photographer Manny Ortiz decided to find out by taking both lenses along to shoot his pretty wife Diana with the glowing Chicago skyline for a backdrop.
For his interesting test Ortiz used two highly regarded lenses, a Sony FE 85mm f/1.4 GM and the Sony FE 70-200mm f/2.8 GM. In the video below he takes the unique approach of recording the screen on his Sony A7R II to let you see results straight out of the camera.
The above photo was taken with the Sony 70-200mm f/2.8 GM zoom, while our lead image and the one below were captured with the 85mm f/1.4 GM prime lens. After completing his test, Ortiz says one of these two lenses was a hands-down winner. Watch the video below and see if you agree with his assessment.
You can view more interesting videos from Ortiz on his YouTube channel. And be sure to check out our earlier story about a photographer who used a Sony A7R II to photograph a model in a waterfall.

FEATURED VIDEO