When You Need To Do More Than Just Print; Easy Editing, Snappy Art, And More Actions Page 2
If you want to produce fully tweaked, ready-for-the-lab photos faster, with maximum quality and consistency, Craig's Studio Workflows have been improved for more flexible creative options and workflow synchronization. My current favorite, although I still love the effects produced by the Stylers, is iTones Workflows that I believe is a useful collection for wedding and high school senior photographers, allowing them to create salable images faster. Both workflow sets have extensive custom options, enhanced with custom palettes and workflow synchronization, and can also be used from within Adobe's Lightroom.

My Cap's Off To You
OP/TECH USA's (www.optechusa.com) Lens Mount Cap locks out dust and moisture for safe lens storage for the active photographer and outdoor enthusiast. It's designed with an O-ring seal that creates a positive contact with the full perimeter of the lens mount to lock out dust and moisture while your gear is in storage or transit to an assignment. It offers a tighter fit than traditional rear caps that come with the lens (and sometimes pop off and get lost) and provides better protection to the entire mount area than a hard, rigid cap. The Lens Mount Cap ($9.95) is available in single or double versions for Canon, Leica M, Nikon, Pentax, and Sony/Maxxum lens mounts. The double version has a space-saving design that enables the photographer to safely and securely lock two lenses together end to end. If you've been Crazy Gluing caps together to accomplish something similar, the Double Lens Mount Cap ($17.95) is a much better solution.
Keeping It Cool
My old Apple PowerBook G4 could get hot while using it and even though I'm using a newer and somewhat cooler operating MacBook Pro, I often find Mary using the PowerBook with it sitting on a pillow. Now she can toss out the pillow because Belkin's (www.belkin.com) new CushDesk is designed to keep your legs cool and protected from a hot laptop. With CushDesk, you can use your laptop comfortably anywhere—on your couch, bed, or floor. Its solid molded top provides a smooth and sturdy surface or workspace. CushDesk is designed with a slight angle so you can easily view your laptop screen at a comfortable angle. Easy to clean, the CushDesk is available in pitch black/soft gray, espresso/fuchsia, all pitch black, and pitch black/dark sky colors and is compatible with Mac OS and Windows laptops with up to 17" screens. It costs $29.99.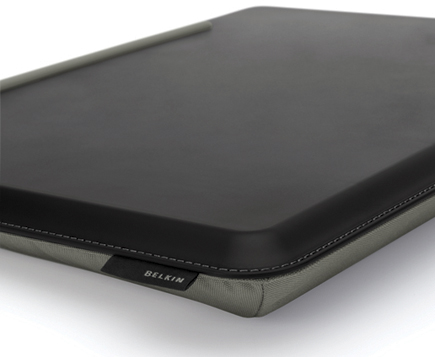 Bye-Bye Blu?
Blu-ray doesn't seem to be achieving the same kind of breakthrough that the CD/DVD did, even in all its many incarnations. That may be because the movie and game industry fought a MMA-style death match over formats rather than getting together for their own and the consumer's benefit, and while Blu-ray won only because of the unjustified, I believe, influence of Sony's PlayStation, there has been no rush to lower Blu-ray Disc movie prices or install the drives inside computers. Regular Digital Innovations readers know I have an external Blu-ray drive and find it invaluable for storage of shoots when storing both raw and processed TIFFs and JPEGs, but I seem to have little company. When you create a vacuum something is going to fill it and GE Global Research (www.crd.ge.com) has announced Micro-Holographic Discs that have 20 times the storage capacity of a standard Blu-ray Disc and can be read with systems similar to today's Blu-ray and DVD players. Initially, GE is talking about 500GB capacity on a single disc and hints that 1 terabyte capacity is possible. Is this all hot air? I tend to be skeptical about such announcements but GE has the bucks and technology to pull it off and I think there's enough acrimony from Sony shoving Blu-ray down our throats that they may soon discover it's payback time.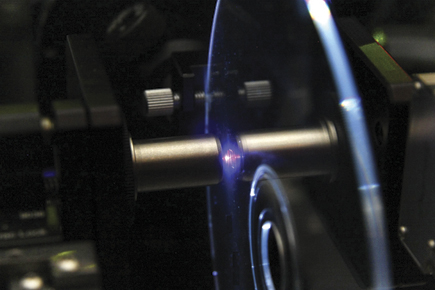 LATEST VIDEO