What Would You Do If Your Photo Was Stolen & Used on a Product You Knew Nothing About? Sue for $60K!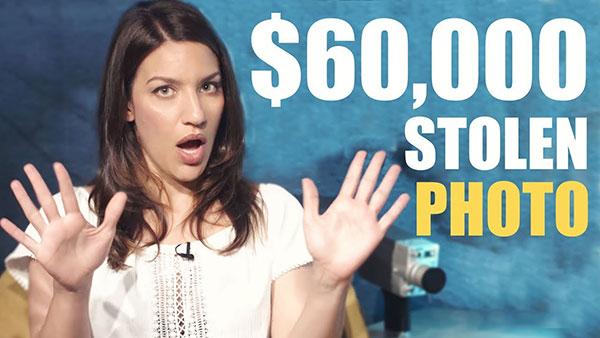 Now here's a crazy story. Photographers Tony and Chelsea Northup learned not that long ago that one of their most popular images had been stolen and used on a product in Australia that they knew nothing about.
So, what did they do? They sued, of course.
"Two years ago, a company used one of our most well-known photos on the cover of an iPhone case without our permission," the couple writes in the YouTube description to a video about the incident below. "This was misleading in a couple of ways; the product seemed to advertise that it could produce the results in our picture (it couldn't) and some people assumed we were endorsing the product. The product was in some of the biggest stores in Australia and New Zealand, including Target, and selling for about $70 AUD.
"We tried to reach out and handle it nicely without getting lawyers involved, but the people who stole our photo immediately lawyered-up and tried to ignore us. So, we sued them. That wasn't easy! We had to hire lawyers in Australia, and finding an attorney was REALLY HARD. The defendants tried to get off without paying a fair amount... but in the end, it cost them a lot. How much did we get? We'll show you our bank statement."
Watch the video to learn more about what happened and what you can do if something similar happens to you. You should also check out more of their videos on their YouTube channel, including this one from last week where they say the Nikon D850 could be the greatest camera of all time.