What It's Like to Shoot with Canon's Colossal, $180K Super Telephoto 1200mm Lens
(Editor's Note: Henry Posner is Director of Corporate Communications for B&H Photo-Video and Pro-Audio)
It's been my experience that there are a handful of special objects in the world that have developed cachet or "mojo" and are emotionally appealing to people in various fields. Some of these unique items engage our interest because they're otherwise unassuming objects which have become associated with unusual people or events. I think of the track shoes Roger Bannister wore on May 6, 1954 when he ran the world's first sub-4 minute mile. I think of "Brownie" and "Blackie," two of Eric Clapton's Fender Stratocasters. The console Sam Phillips used in Sun Studios to record Elvis Presley, Johnny Cash, Jerry Lee Lewis, Carl Perkins, and Roy Orbison must drip with "mojo," as does Pete Seeger's banjo, no doubt.
In photography, the Nikon FM and 105/2.5 lens, which Steve McCurry used to capture Sharbat Gula, better known as "Afghan Girl," is unique only because Steve used it to make that iconic image. But that image makes the hardware unique too. I've read that W. Eugene Smith used Minolta equipment to photograph "Tomoko Uemura in Her Bath," a standout image from this legendary photographer's career. There's nothing special about that camera except what it created.
There are other items, however, which have these qualities because of the items themselves; unique or otherwise singular in one way or another. The Canon Super Telephoto 1200mm f/5.6L EF USM Autofocus Lens ($180,000) is just such an item and B&H Photo's Used Department is thrilled now to have their third sample of this exotic behemoth. It'd be unusual for a retailer's used department to have one cross its threshold and for us to have had three is certainly cause for excitement.
History tells us Canon originally developed a manual focus 1200/5.6 FD version for the 1984 Los Angeles Summer Olympics, which was later refitted as an autofocus lens. Those were withdrawn and the current EF iteration made available as a special-order item. Buy it, pay for it, take delivery a year or more later. (Nikon's remarkable 2000/11 catadioptric lens and platter-sized 6mm f2.8 Fisheye had similar appetite-whetting calendars. When Carly Simon sang about "Anticipation," she might well have had something like this in mind.)
It's worth noting in passing there was an earlier 1200mm from Canon – the manual focus 1200/11 from 1972. At 33.6 inches long and a mere 13.67 lbs it was no slouch. By comparison, the lens our used department now has (released during 1993) is 32.9 inches long but is almost triple the weight at a hefty 36.2 lbs.
I've had two opportunities to go out with the 1200mm f/5.6L EF, once back in 2008 and again just last week. Like any tele lens this one brings distant objects optically much nearer. Photographing the Statue of Liberty from the Manhattan Bridge with the Brooklyn Bridge between us was a wonderful experience, but to me the lens' ability to compress perspective, bringing distant objects seemingly stacked one on top of another is what gives images from this lens its unique look.
(Note: Images from the 2008 shoot with the Canon 1200mm lens are online here. Images and impressions from Todd Vorenkamp's recent shoot with the lens are below and can be seen here.)
You may well wonder how does a lens as unique (and expensive) as this end up in our Used Department, not once, but three times. When I came to B&H 21 years ago, the store was on 17th St in a space about the size of a one-bedroom Manhattan apartment and the used department was housed in a metal locker like the ones kids in suburban high schools use.
Today our store occupies 70,000 square feet on 9th Avenue and the Used Department is about the size of the old 17th Street store. The staff there seeks out interesting and unusual opportunities but more often customers bring merchandise to us because they're downsizing or upgrading or swapping systems. We're happy to help and after all – unless the Used Department buys your equipment, the Used Department doesn't have inventory to sell.
Shooting with a 36-pound lens requires planning and forethought. Where to go, what to shoot, and why are all considerations. The lens must be transported – it's in a case about as heavy as the lens itself – and a very sturdy tripod is NOT optional.
For our most recent outing the crew included two people from our Used Department, two guests from the New York Times, two employees familiar with the lens and who had the strength to transport it, and me. I provided moral support.
We started near the Brooklyn Heights promenade where we could take advantage of the long slowly curving arc of the sidewalk and spacious seating area. We also had a great but distant view of the Statue of Liberty and were surprised when a trio of US Marine Corps MV-22 Ospreys flew by. Despite the distance, through the viewfinder it was almost as if we were in a passenger seat. The entire team enjoyed the glances and comments from passersby as much as the image in the viewfinder. Locals, tourists, a pair of New York's Finest, everyone had an appreciative nod for our team.
After an hour there we packed up and made our way to mid-span on the Manhattan Bridge. The view was spectacular and we stayed until after sunset, looking for that special image of the NY harbor, Statue of Liberty, Brooklyn Bridge and the rest.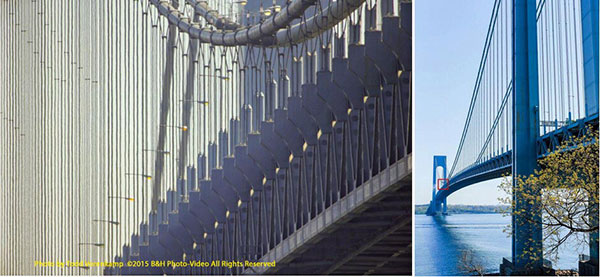 So, who will buy this lens from us? Who bought the last one five or six years ago? Someone with deep pockets, a strong back (or pockets deep enough to hire help) and either a love for the ability to make unique images or, like the person enamored of Clapton's Stratocaster, someone who loves, appreciates and respects the hardware, the technology which went into designing and making it, and the particular cachet or "mojo," imbued in this unique lens.
Check out more shots of our excursion with the Canon 1200mm lens below along with some sample shots captured by Todd Vorenkamp.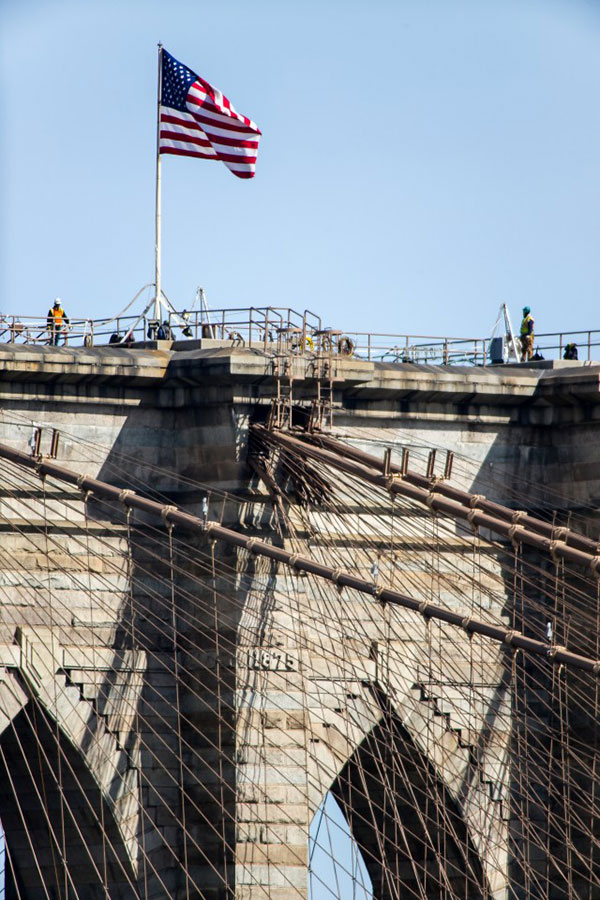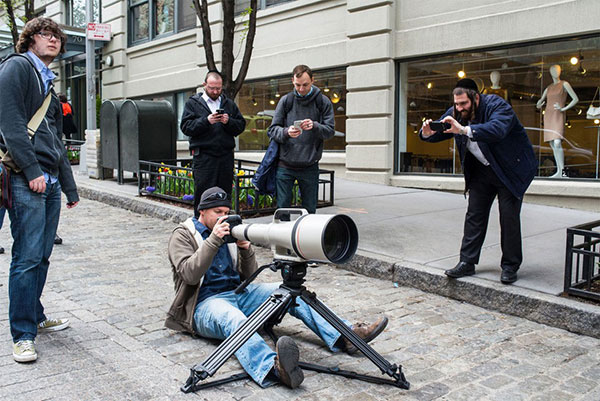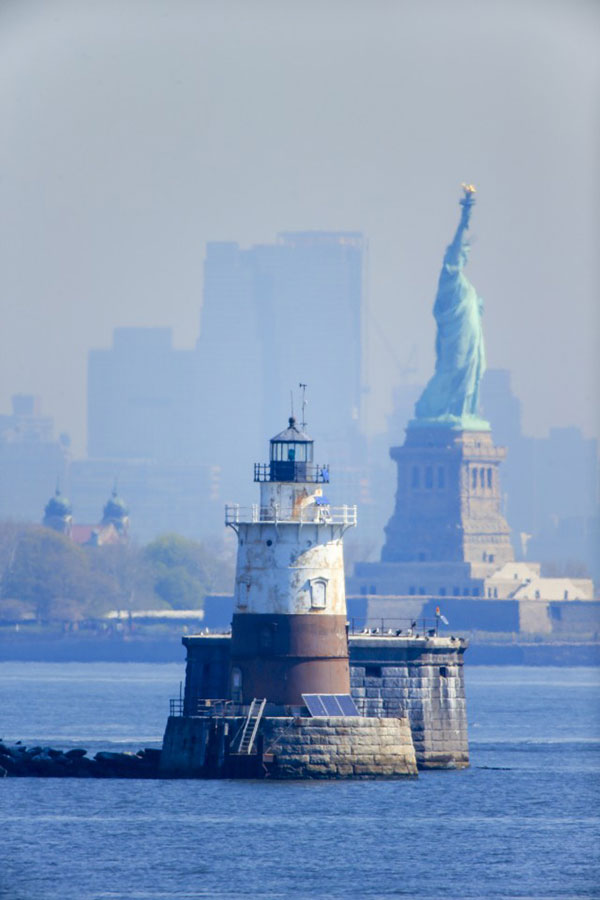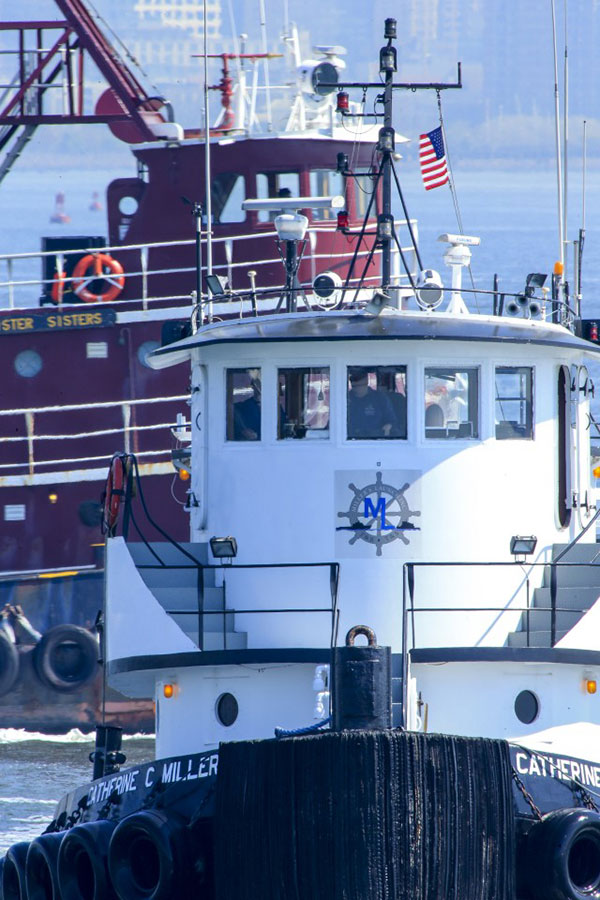 FEATURED VIDEO