WestLicht Photographica Auction on December 5th 2009
For this year's auction we have succeeded in being able to offer a selection of around 600 lots of the highest quality in our Vienna auction house. As with our previous auction numerous unique cameras and classics of photographic history that will appeal equally to institutional collections, dealers and private collectors with a feeling for something special are to be auctioned.
Some Facts about the Auction DATE: 16th WestLicht Photographica Auction on Saturday, December 5th 2009 Camera auction from 11 a.m. to 5 p.m. (CET) The Photo Auction begins at 6 p.m.
Viewing of the camera lots: before December 3rd by appointment On December 3rd and 4th from 10 a.m. till 6 p.m. On Saturday, December 5th from 8 a.m. till 11 a.m.
Viewing of the photo lots: before November 30th: by appointment only Monday, November 30th: press conference at 5pm, exhibition opening at 6pm Public Viewing between Tuesday, December 1st and Friday, December 4th from 10am to 6pm, and on Saturday, December5th from 8am to 5pm

LOCATION: WestLicht, Westbahnstrasse 40, A-1070 Vienna, Austria
CONTACT: WestLicht Photographica Auction Westbahnstrasse 40, 1070 Vienna Telefon: +43 1 523 56 59 16 Fax: +43 1 523 13 08 E-Mail: auction@westlicht.com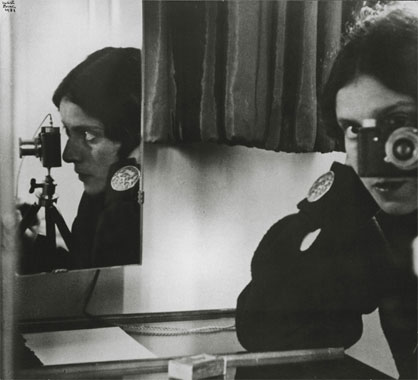 Detailed descriptions of selected lots In addition to numerous other top rarities, our winter auction will see some extremely rare Leica cameras and prototypes. Among them one of the five Leica MS which have been produced for the 'U.S. air-to-ground reconnaissance' while the 'Cuban Missile Crisis' (Estimate: 100,000-1200,000 Euros) and five prototypes of the world's first auto focus system 'Correfot' (60,000-70,000 Euros). No less prominent is the legendary Hindenburg'-Leica, which was on board when the German airship exploded in Lakehurst in 1937 (50,000-60,000 Euros). The next lots of equal exclusivity are the beautiful and near mint black MP (45,000-50,000 Euros) und a black special design of the Leica IIIf for the Swedish Army (14,000-16,000 Euros). The range of rare Japanese cameras covers an almost-new Nikon F High Speed 'Sapporo' (26,000-28,000 Euros), the unique Nikon Nikkor Wide Zoom 2.8/3.5cm-8.5cm (25,000-30,000 Euros) and the perhaps only existing example of the Japanese pistol camera Seiki 16 (10,000-12,000 Euros).
Another highlight of the next auction is the wide range of historical cameras and optical toys. This section features the sought-after Hegelein watch camera (100,000-120,000 Euros), an unique Damoizeau Cyclographe (70,000-90,000 Euros), the rarest of all Bloch detective cameras 'Le Sherlock Holmes' (16,000-20,000 Euros), one of five known Certo ladies handbag cameras (12,000-14,000 Euros) and the most beautiful magic lantern we have ever seen (15,000-18,000 Euros). Literally at the last second two exceptional Sinclair cameras from the 1920s have been submitted: a beautiful and virtually mint Traveler Una made of Duralumin (7,000-9,000 Euros) and the equally stunning Tropical No.2 Una Deluxe (5,000-7,000 Euros). At this point we also want to draw your attention to our photo auction, which takes place immediately after the camera auction. This time 160 high quality photographs will be auctioned. The selection includes masterpieces by internationally acclaimed photographers such as Nobuyoshi Araki, Margaret Bourke-White, Brassai, René Burri, Henry Cartier-Bresson, Frantisek Drtikol, Elliott Erwitt, Horst P. Horst, Yousuf Karsh, André Kertesz, Helmut Newton, Marc Riboud and Josef Sudek. A separate section of the auction will be specifically dedicated to Austrian photography.
Leica-Highlights I Mod.A Elmax (1925) first owner and very rare Elmax outfit including 100% original camera (early finder, domed shutter release, early baseplate, aluminium knobs, early leather covering), first and rare ETRIN case, early double-film container, matching first type FODIS no.3506 - a fantastic outfit (CLA by Ottmar Michaely). (Serial no. 770, condition: B+) Opening Bid: 6,000 EUR Estimate: 12,000-14,000 EUR
IIIa 'Hindenburg Leica' (c.1936) The Leica equipment from Fritz Deeg, the steward on the Hindenburg on 6th May 1937. Three days after the crash of the Hindenberg, Deeg found the remains of his camera equipment at the crash site which included a Leica IIIa, a Vidom viewfinder, a Nooky close-up attachment, Elmar f/4 9cm lens, two filters and lens cap. In 1970 Michael von Rosen acquired the camera directly from Fritz Deeg. The camera comes with a wide range of archive material including the morning edition of the 'The New York American' dating from May 7th 1937 featuring the legendary headline 'Hindenburg Explodes at Lakehurst 35 dead', in-flight brochure with seating plan and journey information, an unopened letter with Hindenburg emblem sent from New York to Frankfurt with Lakehurst Trans- Atlantic flight postmark dated 11 May 1936 and a similar letter on Hindenburg paper with envelope dated 1936 sent by another passenger, an in-flight brochure for the Graf Zeppelin, original press photograph of the Hindenburg crew on the airship which includes Fritz Deeg, a postcard sent from the Graf Zeppelin by Fritz Deeg and another postcard with Zeppelin postmark, two publicity photographs of the Hindenburg, five press photographs of the disaster, photographs of von Rosen and Fritz Deeg together in 1971, two blue-prints and schematic drawings of airships, three contemporary photographs of the Hindenburg in flight, taken in 1936, three framed photographs relating to the Graf Zeppelin and other material. Opening Bid: 28,000 EUR Estimate: 50,000-60,000 EUR
IIIf Black 'Swedish Army' (1956) Only 100 cameras with special black Elmar 3.5/5cm were manufactured for the Swedish military, they were winterized to enable them to function in Artic conditions. This camera is in very fine, 100% original, never restored condition with matching black Elmar 3.5/5cm no.1427095, cap, black everready case. (Serial no. 822906, condition: B) Opening Bid: 8,000 EUR Estimate: 14,000-16,000 EUR
MP Black Paint (1958) Very late black painted original MP in mint condition with matching Leicavit MP and black painted Summicron 2/5cm no.1468274 (clean lenses, cap). The camera was once restored by Leica in the early 1970's and then never used again. All in perfect working order. (Serial no. MP-143, condition: A-) Opening Bid: 24,000 EUR Estimate: 45,000-50,000 EUR
Leica MS (1961) This grey finished Leica was produced by Leitz Canada for the 'U.S. air-to-ground reconnaissance' while the 'Cuban Missile Crisis'. It was used by the American pilots to shoot in low-altitude flights the Soviet ships loaded with rockets on the journey to Cuba. With the camera comes the special load/release rapid winder in grey finish, a Visoflex III with the specially for this camera produced fixedfocus (to infinity) Elmarit 2.8/135mm no.2064146, also included hand grip version E.Leitz New York electric motor (one of 2 existing). In total only 5 cameras were made (nos.3490-3495), this version was not used with the special viewfinder (shutter dial has three shutter speeds only engraved once). The camera, winder and lens are in very beautiful condition, the electric drive with grip is used. See Lager I pages 222-227 (Serial no. 3492, condition: A/B) Opening Bid: 60,000 EUR Estimate: 100,000-120,000 EUR
Leitz CORREFOT Collection (1976-82) Leitz has been the first on the world to develop an auto focus prototype with the Correphot in 1976, adapted to the Leicaflex SL2 and presented to the Photokina. A secondary mirror deviated a part of rays to a mobile pattern (mechanic system !) for an electronic evaluation of the MAP. Correfot means "maximal 'correlation' between two elementary light rays passing by the extreme edges of the ward of the lens and stemming of a same point of the subject. This unique and historically very important collection of 5 cameras demonstrate these developments between 1976 and 1982: (1) SL2 CK1 with attached control unit for auto focus (2) SL2 CK1 with attached control unit for auto focus, (3) Leica (SL2) prototype (4) R4 MOT prototype with special CORREFOT prism - quite similar to the Nikon F3 AF (Nikon has repurchased to Leitz rights of utilization of the system Correphot) (5) R4 MOT CK3 - the most complete camera with auto focus prototype lens Summilux 1.4/50mm (unnumbered) and CM2 control unit - all these camera were also used for demonstration during Photokina 1976 - 1980, the collection includes a letter from Werner Bletz (Leica electronic development department) to Klaus Dieter Schaefer (Head of construction department) regarding the development, also original color slides showing the cameras on display at Photokina (Condition: B) Opening Bid: 35,000 EUR Estimate: 60,000-70,000 EUR

LATEST VIDEO

SPONSORED VIDEO
Testing Tamron's SP 150-60mm G2 lens while capturing birds and alligators in Apalachicola, Florida.