Watch Incredible Time-Lapse Footage of Lava Consuming an Entire Car in Hawaii (VIDEO)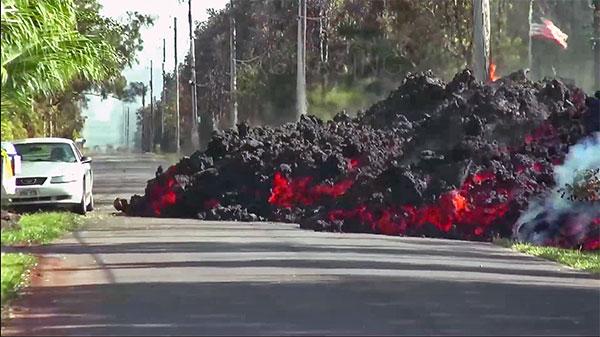 We've been sharing photos of the powerful beauty of lava flow from the erupting Kilauea volcano in Hawaii on our Instagram feed, but here's some new footage showing its destructive danger. In the below time-lapse video from WXChasing, slow moving lava can be seen consuming an entire Ford Mustang car in Leilani Estates near Pahoa, Hawaii.
For perspective, you can see the footage in real time here.
Kilauea, which is located on the Big Island in Hawaii, began erupting last week, sending lava flow and toxic gas into the surrounding towns, destroying over two dozen homes, and causing mass evacuations. On Friday, the eruption triggered a 6.9-magnitude earthquake, the largest on the island in 42 years.
Read more of the latest news on the Kilauea volcano eruption here.

FEATURED VIDEO