Visatec "Car Bag" Kits
Visatec is now offering two affordable lighting kits in a car bag package. The complete sets are fit into one convenient bag measuring about 21 x 9.4 x 10 inches. The kits hold two Solo 400 B or two Solo 800 B units plus two umbrella reflectors, one white umbrella, one silver umbrella and 16.4 ft sync cable. In each set the flash power can be variable over a three stop range.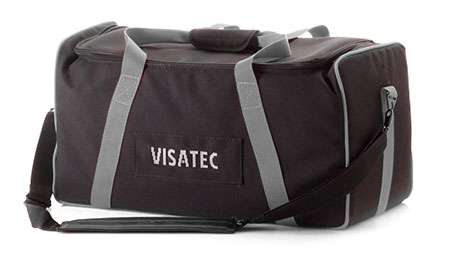 There are three modes to the halogen modeling lamp: full power, independent of flash setting; proportional; or dim during recharge.

The heads also include an IR sensitive photocell. As these units are meant for portability, there is an included protection cap and glass for the flash tube and modeling lamp. In addition, the flash tube is easily replaceable by the photographer.
For more information visit: www.visatecusa.com

LATEST VIDEO

SPONSORED VIDEO