Vacation Photo Tips: Using Photoshop to Remove Tourists Who Clutter Up Your Shot (VIDEO)
It's often helpful to include people in travel photos, to add a sense of scale and local interest. Other times, like when photographing famous landmarks, it's nice to capture an uncluttered image, devoid of unwanted crowds. The tutorial below explains how to do that with a bit of Photoshop magic.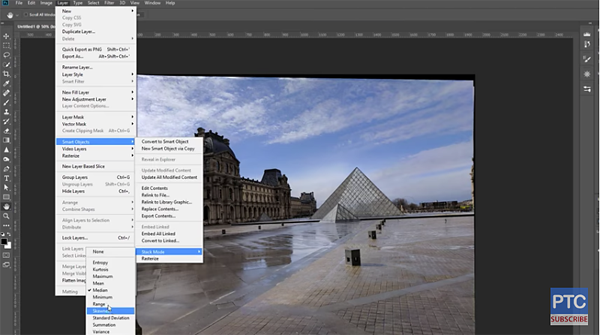 This technique requires some forethought, because it involves shooting multiple images of a scene, as people walk through the area. Once you've done that, it's a relatively simple matter to merge the photos to create a final image with nary a tourist in sight.
Image-editing expert Jesus Ramirez walks you through the process of importing your images, selecting the best ones to use, and employing Photoshop's Stack modes to create a natural-looking image that's guaranteed to elicit oohs and aahs, and questions about how you got the shot.
Once you learn how to remove people from crowded places, you'll be able to use the same method to eliminate other distracting elements from all sorts of photographs. It wil soon be time to plan your summer travels, so get busy and master this technique.
You can find more helpful editing tips on the Photoshop Training Channel. And be sure to look at another tutorial from Ramirez, demonstrating Photoshop's powerful new one-click Select Subject tool.