Using the Canon 1D X II DSLR to Capture Soccer Triumph & Tragedy in Zambia (PHOTOS & VIDEO)
Photographer Simon Bruty first came to Zambia in southern Africa in 1993 on assignment for Sports Illustrated. The story, unfortunately, was a sad one.
As Bruty explains in the fascinating and beautiful video below which he has shared exclusively with Shutterbug, most of Zambia's national soccer team had been lost in a plane crash off the coast of Gabon. The squad included some of the best players Zambia had ever produced and the team was in the midst of qualifying for the World Cup, which would have been a first for the country.
Tragically, it all came to an abrupt end.
While that assignment was a heartbreaking one, Bruty returned to Zambia recently on a much more uplifting, personal project. He was determined to capture the joys of soccer and what the sport means to this country of 16 million people.
Using Canon's new 1D X Mark II flagship DSLR, Bruty stalked the dirt-strewn and ramshackle soccer fields of everyday Zambia, photographing the country's amateur soccer games the same way he would cover a professional matches. He was impressed and moved by what he saw.
"Soccer is a very simple game but in the western world it has become regimented, ordered and complicated. That is not the rule here in Zambia," he says. "Kids and adults play barefoot and on any free space they can find. My project here over the last few days is to document soccer and its simple joy."
Check out the below video, which was shot by John Healey. Under that, you can see some of Bruty's photos from the project. (We featured Bruty's image of United States Women's National Soccer Team star Meghan Rapinoe in the magazine last year.)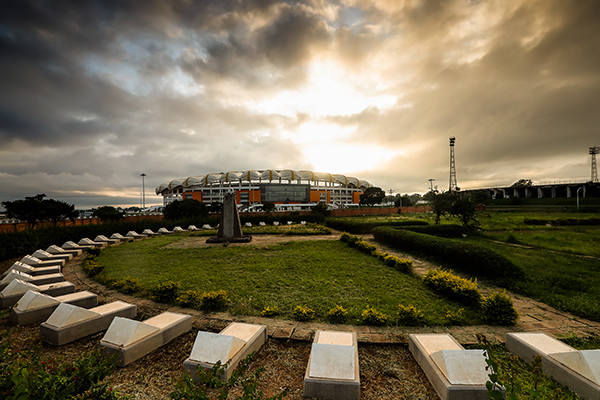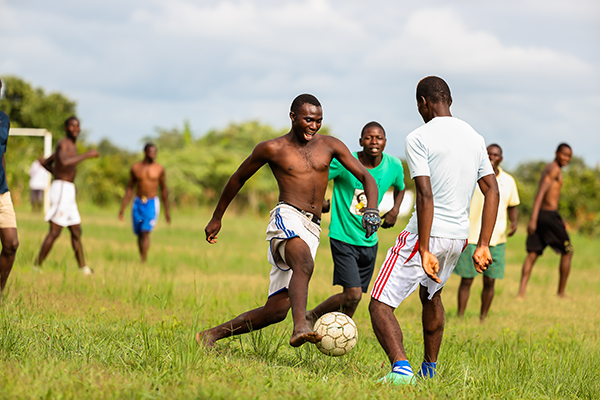 FEATURED VIDEO