Beginners Tutorial: How to Use Photoshop's Refine Edge Tool to Make Precise Masks & Selections (VIDEO)
Just about everyone using Photoshop is familiar with making selections and masks while editing their images. In this basic tutorial from Ed Gregory you'll learn how to use Photoshop's Refine Edge tool to make those selections and masks more precise and specific.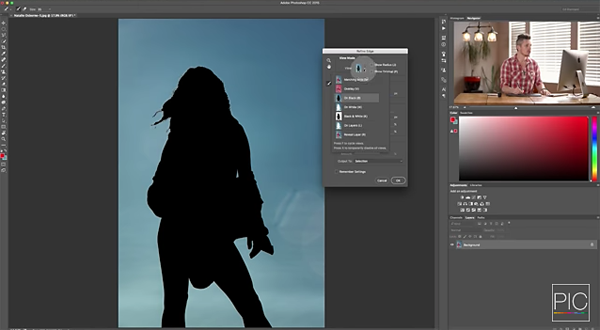 Gregory is a Photoshop/Lightroom expert known for his creative editing tips and rather exuberant teaching style. In the video below he covers color balance, cropping techniques, adjusting layers, and the proper use of various selection tools like the Magic Wand, Magnetic Lasso, and others.
This tutorial is targeted at beginners, and Gregory explains why the Refine Edge tool can make a big difference in your results as long as you use it properly. You can find more helpful videos on Gregory's Photos in Color YouTube channel, and if you missed last week's tutorial on making eyes "pop" in Photoshop, be sure to take a look.

FEATURED VIDEO