Use Lightroom/ACR Masks for Better Portrait Photos & More (VIDEO)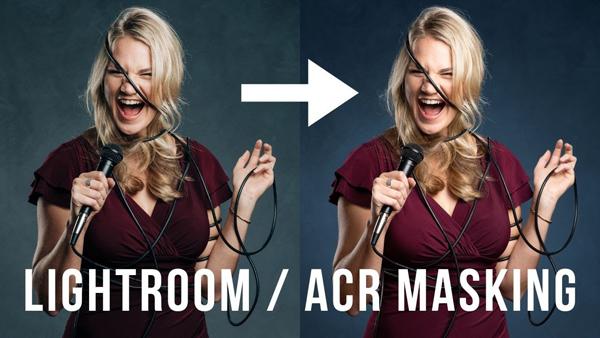 There are a bunch of new features in Lightroom and Adobe Camera Raw (ACR) that make editing images faster and easier than ever. The video below demonstrates how to use one of these powerful tools to vastly improve your results.
Today's episode from Pennsylvania-based pro Sam Interrante explains how to use powerful AI-based masking tools for editing portraits and more, to transform good images into great ones in a way that wasn't possible in the past.
Interrante regularly posts easy-to-follow lessons on camera gear, shooting techniques, and straightforward image-processing techniques. He says, "I use these easy-and-effective adjustments on all of my portraits and headshots."
It doesn't really matter whether you Lightroom or ACR to get the job done because for this particular task because the functions and interface are essentially the same in both. This means you can use whatever approach is more familiar to you.
Interrante provides several before/after images that will convince you that the masking tools he describes could almost be considered "essential" for images with maximum impact—especially because Adobe's sophisticated artificial intelligence technology does most of the work.
Those new to masking will appreciates Interrante's brief introduction that will quickly get you up to speed. He explains that, "Masks allow us to make adjustments to only certain areas of a photo instead of to the whole image." In other words these are what's known as "selective" rather than "global" enhancements.
After describing what masks are and what their functions do in general, Interrante moves on to the meat of this episode—with detailed step-by-type instructions for the simple method he prefers.
You can find more shooting and editing tips and tricks by paying a visit to Interrante's instructional YouTube channel.
And be sure to check out another basic tutorial we posted earlier, explaining an easy Photoshop method for creating more impactful images by selecting and editing midtones in Photoshop.

FEATURED VIDEO