Viral Image of Usain Bolt Mugging for the Camera During Olympic Race Shows Power of Photography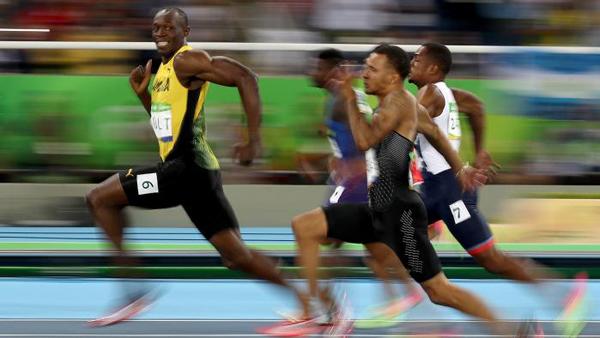 Australian photographer Cameron Spencer may have captured the most iconic image of the Rio Olympics yesterday when he photographed Jamaican sprinter Usain Bolt blowing away the competition and becoming the first person to win the 100m race in three successive Olympic games. Based in Australia, Spencer is a staff photographer for Getty Images, and his perfectly timed image of a smiling Bolt mugging for the camera as he speeds past is breaking the Internet.
Indeed, the incredible viral success of Spencer's Bolt image has become news in itself. To capture this unique shot with its distincive blurred background, Spencer decided to try something risky.
"I decided to take a risk and shoot a pan at a slow shutter speed, knowing he would coast past his competitors around the 70m mark," Spencer told CBS.
Getty shooters are taking some amazing shots at the games, and you might want to take a look at our earlier story about all the great gear Getty sent to Rio to equip their team. By our quick count, there was almost $150,000 in Canon camera bodies alone, to say nothing of all the great glass they sent as well.
While much of the work by Getty photographers is licensed for commercial use, Getty has a really special photo website for the Rio Games, where a number of images are available for sharing via social media.

LATEST VIDEO