The Trailer for a New Movie About Legendary Street Photographer Garry Winogrand Looks Awesome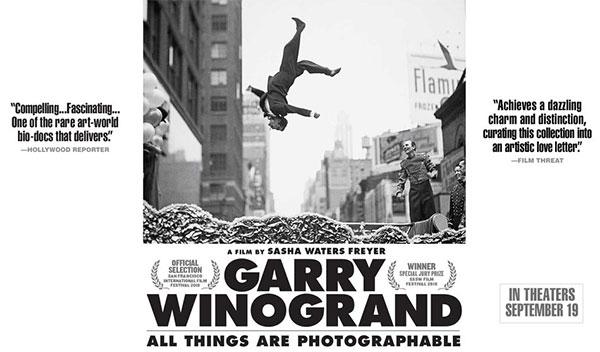 Now here's something we're excited to see. A new documentary about legendary street photographer Garry Winogrand will make its debut in theaters next month and from the looks of the official trailer (embedded below), it's going to be awesome.
Called "Garry Winogrand: All Things Are Photographable" and directed by Sasha Waters Freyer, the movie has been in the works for some time but will finally find its way to "the big screen" on September 19, 2018.
Here's how the movie is described on the official website:
"Described as a 'poet,' an 'athlete,' or a 'philosopher' of photography, Garry Winogrand harnessed the serendipity of the streets to capture the American 1960s and '70s. His Leica M4 snapped spontaneous images of everyday people, from the Mad Men era of New York to the early years of the Women's Movement to post-Golden Age Hollywood, all while observing themes of cultural upheaval, political disillusionment, intimacy and alienation. Once derided by the critics, Winogrand's 'snapshot aesthetic' is now the universal language of contemporary image making. Garry Winogrand: All Things are Photographable is the first cinematic treatment of Winogrand's work, including selections from the thousands of rolls of film still undeveloped upon his unexpected death in 1984. Interviews with Tod Papageorge, Matthew Weiner and more attest to Winogrand's indisputable influence, both as artist and chronicler of culture, while archived conversations with Jay Maisel highlight the gruff, streetwise perspective of 'a city hick from the Bronx.' In the tradition of Robert Frank and Henri Cartier-Bresson, Winogrand's candid, psychological style transports us to a bygone world, one where image lacked the editing and control possible today."
We've featured Winogrand and his work several times on Shutterbug. You can read a review of a retrospective of his photography here, and watch a video of street photography tips inspired by Winogrand's style and approach here.
And don't forget to check the movie's website for showtimes in your area. (Right now it seems to be only premiering in New York City and Los Angles but the site says the film will be "coming soon to additional cities.")

FEATURED VIDEO