Top Photo Books Of 2008; Some Of The Best Visual Delights Of The Year Page 2
The Earth as Art: Views from Heaven; by Klaus D. Francke; Prestel; $65; (ISBN: 978-3-7658-1628-4)
This book features an amazing collection of 380 full-color images captured by aerial photographer Klaus D. Francke. His vantage point high in the sky allows him to transform the familiar landscape into vast works of abstract art, focusing on the vivid colors and intricate shapes that form flowing patterns across the ground. The essay by Alexander Smoltczyk provides interesting information on the technical processes Francke used to create the images.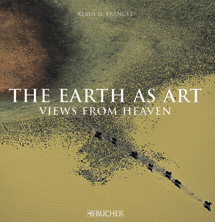 Growing Up Wild; by Thorsten Milse; Bucher; $35; (ISBN: 978-3-7658-1636-9)
Wildlife photographer Thorsten Milse provides a highly educational and heartfelt look at baby animals. Growing Up Wild explores the life and natural habitat of Indian tigers, emperor penguins, grey kangaroos, cheetahs, polar bears, and mountain gorillas. Milse's beautiful images are expertly paired with detailed captions and essays that make this book an educational treat for all ages.
Celestial Nights: Visions of an Ancient Land; photographs and afterword by Neil Folberg, introduction by Timothy Ferris; Abbeville Press; $45; (ISBN: 978-0-7892-0954-2)
Photographer Neil Folberg provides a breathtaking collection of 39 ethereal black and white images that delicately transform the landscape of Israel and the Sinai Desert into a strange alien world, lit only by dim starlight and the moon. The rugged landscape with its ancient stone structures blend into the night sky creating highly dramatic fine art photographs that are certain to capture your imagination.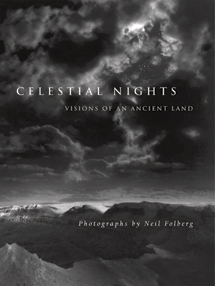 Takashi Homma: Tokyo; photographs by Takashi Homma, essay by Ivan Vartanian; Aperture; $45; (ISBN: 978-1-59711-059-4)
Award-winning photographer Takashi Homma offers a collection of 125 full-color images that reveal the ever-changing face of one of the world's most famous cities. Tokyo is constantly growing and evolving as roads, homes, parks, and businesses spread out in all directions. Homma's images provide a candid and heartfelt look at the city and the people who inhabit it.
New Orleans 1867: Photographs by Theodore Lilienthal; by Gary A. Van Zante; Merrell; $75; (ISBN-13: 978-1-8589-4210-0)
This book features a collection of 126 large format images from Prussian-born photographer Theodore Lilienthal. To celebrate the colonial history of New Orleans this body of work was presented to Napoléon III, emperor of France, after the World's Fair and it has not been seen in 140 years. This book chronicles the rich and colorful history of the city with highly detailed text and photos that depict a very different way of life and that makes it a treasure worthy of your personal library.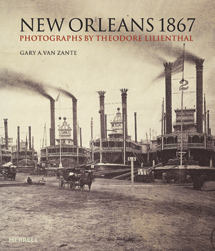 Journey Through Hallowed Ground: Birthplace of the American Ideal; by Andrew Cockburn, photography by Kenneth Garrett, foreword by Geraldine Brooks; National Geographic Books; $35; (ISBN: 978-1-4262-0303-9)
The 175-mile corridor that stretches from Gettysburg, Pennsylvania, to Monticello near Charlottesville, Virginia, was recently named The Journey Through Hallowed Ground National Heritage Area by Congress. The book was created to celebrate this wonderful historic event. It provides a candid and in-depth look at our rich cultural heritage and how the people who live in this area today bring the past vividly to life.
The Call of Trains: Railroad Photographs by Jim Shaughnessy; text by Jeff Brouws; W. W. Norton & Company; $65; (ISBN-13: 978-0-3930-6592-3)
The Call of Trains contains a beautiful collection of 170 examples of Jim Shaughnessy's work captured from 1946 to '88. Presented in duotone created from the large format original prints, these images document the development of America's complex railway system, highlighting the changes in stations and even the trains themselves. Shaughnessy provides an in-depth look at how things once were and exactly how much they have changed over time.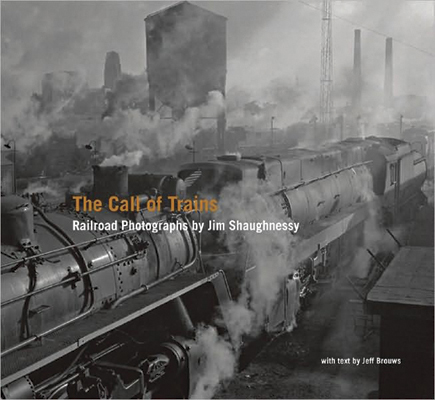 Night Vision: The Art of Urban Exploration; by Troy Paiva, foreword by Geoff Manaugh; Chronicle Books; $24.95; (ISBN: 978-0-8118-6338-7)
Urban Exploration is a new trend sweeping the nation. It involves investigating the ruins of abandoned buildings, decommissioned military bases, junkyards, hotels, warehouses, and ghost towns. Photographer Troy Paiva is a well-known Explorer who uses these spooky places as the subject of his work. This collection of 125 color images features a stark nighttime vision of these lonely and forgotten places from around the country. The photos are paired with informative captions that provide a brief history of the location and its sad past.
Maggots in My Sweet Potatoes: Women Doing Time; by Susan Madden Lankford, foreword by Edward Pearlstien, preface by Vincent J. Felitti, M.D.; Humane Exposures Publishing; $45.95; (ISBN: 978-0-9792366-1-7)
Susan Madden Lankford devoted two years to intensively photograph and interview over 50 inmates and prison personnel and over 30 outside professionals for the creation of this book. A classically trained student of Ansel Adams, Paul Caponigro, and Ruth Bernhard, Lankford provides an in-depth photojournalistic look at life behind bars. It's a moving tale of despair, anger, and hope that is certain to inspire and invoke strong feelings in the reader.
A World History of Photography: Fourth Edition; by Naomi Rosenblum; Abbeville Press; $45; (ISBN-13: 978-0-7892-0937-5)
A World History of Photography explores the nearly 200-year history of the art of photography with the aid of an outstanding collection of 831 images and educational text. This edition builds upon Naomi Rosenblum's previous works by adding more photographers, images, and updated information. This book is so precise and in-depth that it is often used as a college textbook and it would certainly be a welcome addition to your personal library.
Sleeping Beauties; by Halwart Schrader, photographs by Herbert W. Hesselmann; Trafalgar Square Publishing; $55; (ISBN-13: 978-3-2830-0549-8)
Behind the walls of an old farmhouse in the French countryside was a hidden and unknown collection of dozens of expensive antique cars. Although their owner allowed them to slumber beneath a heavy layer of dust, cobwebs, and a net of vines, he was hesitant to share his treasure with the world, but in 1983 Europe's leading photographer, Herbert W. Hesselmann, was granted permission to photograph the automobiles. The decaying forms of Bentleys, Bugattis, Ferraris, Jaguars, and many more lay scattered around the farm and Hesselmann expertly captured them on film. This book contains a wonderful collection of images that highlight the strange story of the sleeping beauties.
Equus; by Tim Flach; Abrams; $60; (ISBN-13: 978-0-8109-7142-4)
A horse is a magnificent and vivacious creature whose raw energy and power sparks the imagination. Photographer Tim Flach embarked upon a seven-year quest to capture this inner fire on film. The result is this stunning collection of images created in England, Iceland, Mongolia, the US, and the United Arab Emirates that reveal the beauty of horses of all types and descriptions. I'm certain that you'll be pleased to add this lovely coffee-table book to your personal library.

LATEST VIDEO

SPONSORED VIDEO
Testing Tamron's SP 150-60mm G2 lens while capturing birds and alligators in Apalachicola, Florida.