These Poses Will Make You Look Great in Boudoir Photos (VIDEO)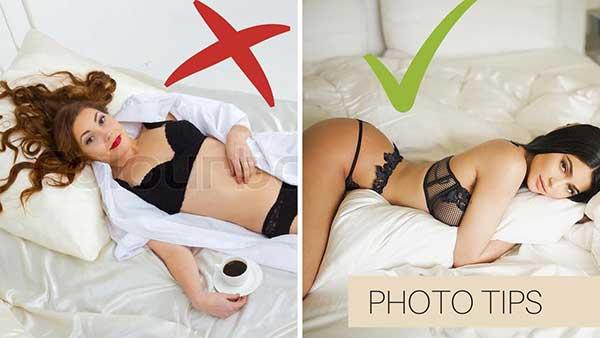 If you've never taken or posed for a boudoir photo before, check out the quick tips video below from fashion photographer Bonnie RzM. It offers great advice for bedroom photography beginners.
In the short clip, Bonnie shares a couple of can't miss poses for shooting boudoir.
"Today we're going to talk about how to take sensual photos in your bed," Bonnie says. "There is nothing wrong if you want to look and feel sexy in your photos, but some people tend to feel uncomfortable and there's also a line between being trashy and being sensual."
#1 Show Your Back
"If you have never taken a sensual photo before, showing your back can be perfect because you're not really showing anything, you're just showing your bare back. But still, it can look very elegant."
#2 Shoulders Down
"When shooting from the back, make sure to keep your shoulders down. If you or the person you are photographing is uncomfortable, they might put their shoulders up, but this is a mistake. It will make you look a bit insecure."
#3 Create Curves
"The other mistake that might happen is that people want to keep very straight posture. But we associate sensual with things that have curves. So, when you are photographing in the bed, it's better to show your curves a little bit. It just creates a more relaxed, sensual photo."
Check the video out below. Like we said, it's a short tutorial but it should help get you started with either photographing sensual boudoir images or posing for them. For more help, you can find our comprehensive collection of boudoir tutorials here.