These Are the First Known Photos of Snowflakes Ever Made: Shot by a Vermont Farmer in 1885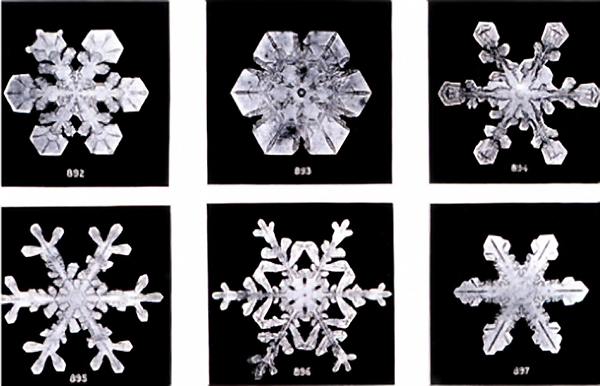 Back in 1885 a Vermont farmer had a crazy idea: He would combine his bellows camera with a microscope in an attempt to capture the fleeting beauty of snowflakes. Wilson Bentley was 19 back then, and by the time he passed away in 1931 he had made over 5,000 images of snowflakes.
When Bentley got started he was neither a scientist nor a photographer. But his parents had given him the microscope at the age of 15, and the camera followed shortly thereafter.
Initially scientists scoffed at Bentley's "research" and his claim that no two snowflakes were alike. In fact, German meteorologist Gustav Hellman accused him of fraud. Bentley ignored the accusations, even though he had somewhat altered the images, stating, "A true scientist wishes above all to have his photographs as true to nature as possible," adding, "and if retouching will help in this respect, then it is fully justified."
The images you see are courtesy of the Schwerdtfeger Library, Space Science and Engineering Center, at the University of Wisconsin in Madison.
Bentley's work is now recognized as both a photographic and meteorological triumph and is preserved in a permanent exhibition at Vermont's Jericho Historical Society.
Bentley's original glass plates were donated to the Buffalo Museum of Science where they have been digitized for posterity.

FEATURED VIDEO