These Are 5 Mistakes Beginner Landscape Photographers ALWAYS Make (VIDEO)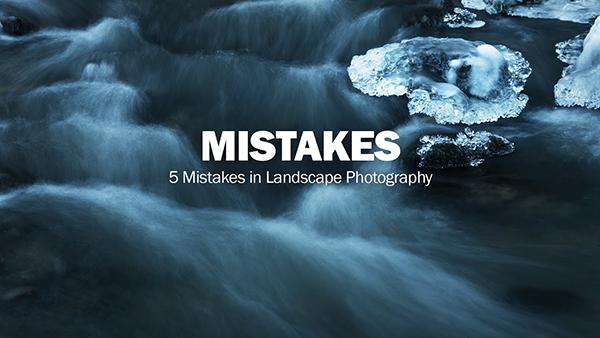 Here's a quick tutorial that beginning landscape photographers should check out below. In the video, Toma Bonciu, aka Photo Tom, explains five mistakes that beginner landscape photographers always make and how to fix them.
It's worth noting that it's not just beginners who make these mistakes but sometimes stubborn veterans as well. So, without further ado, here are the five mistakes Bonciu explains below, along with his advice on how to correct these errors.
#1 Not Bringing a Tripod
Advice Use a tripod even if it's an entry level tripod
#2 Photographing Everything
Advice: Slow down and start searching for subjects
#3 Including Too Much When Using a Wide-Angle Lens
Advice: Simplify your compositions
#4 Having Too Many Lenses in Your Backpack
Advice: As a beginner photographer take only one lens
#5 You Don't Dress Properly
Advice: Be prepared for the weather
Watch the video and then go check out Photo Tom's YouTube channel for more great videos.
Here are three more landscape photography tutorials for beginners you should also watch more outdoor photography how-to advice:
The 5 WORST Editing Mistakes You Can Make in Landscape Photography
These Are 5 Crucial Mistakes to AVOID in Landscape Photography (VIDEO)
3 Mistakes Landscape Photographers Often Make & How to Avoid Them (VIDEO)

FEATURED VIDEO