Telephoto Lens Tips for Landscape, Sports & Wildlife Photography (VIDEO)
If you're new to telephoto lens photography the video below is a must see. But even if you already shoot with long lenses, you'll pick up some valuable tips for taking your photography to the next level.
Matt Zefi is a NY-based photographer/filmmaker known for straightforward tutorials. In this quick episode from B&H Photo Video, Zefi shares his advice on making the most of big glass, whether you shoot landscapes wildlife, or sports photography.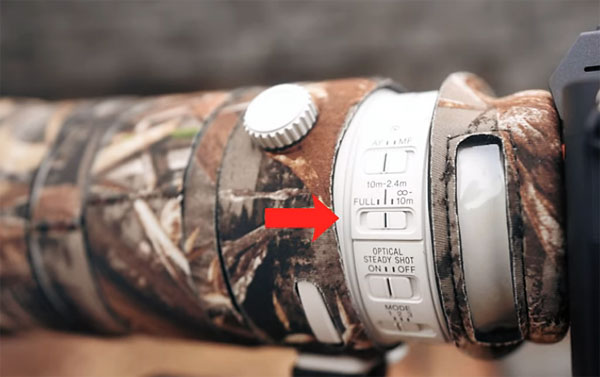 In barely four minutes Zefi provides a wealth of information that includes shooting techniques, camera settings, helpful accessories, and more. And if you're yet to acquire a super long lens, you'll be much better prepared to make an informed purchasing decision.
Zefi kicks off this episode with a few basics of using long telephotos, including the importance of mounting the lens on a sturdy tripod using the tripod collar on the lens—rather than the socket on the bottom of your camera. He also demonstrates how to properly balance the camera/lens combination by sliding it back and forth on the mounting plate to find the position of maximum stability.
The features found on telephoto lenses vary by manufacturer, and Zefi explains how they work. Many lenses incorporate switches that enable you to toggle autofocus on and off, and have a focus limiter that speeds things up by limiting operation to a specific distance range. Some long lenses also enable you to choose among two or three image stabilization modes, and feature customizable buttons for specific operations.
With the lens details out of the way, Zefi moves on to a number of camera settings for specific subjects and shooting situations. He discusses how exposure settings affect you ability to control camera shake and several other important considerations. His advice is helpful for photographers of all skill levels, and will definitely improve your results.
You can find more tips and tricks on the B&H Photo Video YouTube channel, so be sure and pay a visit. And take a look at another helpful tutorial we posted recently, explaining seven important settings you should change now on both DSLR and mirrorless cameras.

FEATURED VIDEO