Tamron Unveils a Fast and Powerful SP 70-200mm F/2.8 Di VC USD G2 Telephoto Zoom Lens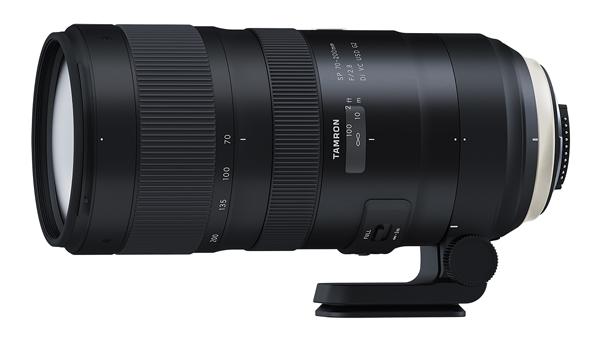 Tamron has provided a new option for photographers looking for a fast telephoto zoom lens, with the introduction of the SP 70-200mm f/2.8 Di VC USD G2 lens. This is a second-generation model, and is said to dramatically improve upon its predecessor with significantly faster autofocus, improved image stabilization, and enhanced optical quality.
The new Tamron SP 70-200mm f/2.8 features a new optical design and lens coatings that promise to deliver superior resolution, contrast and bokeh. Also contributing to heightened performance is the use of low dispersion (LD) and extra low dispersion (XLD) elements to "thoroughly eliminate" chromatic aberrations.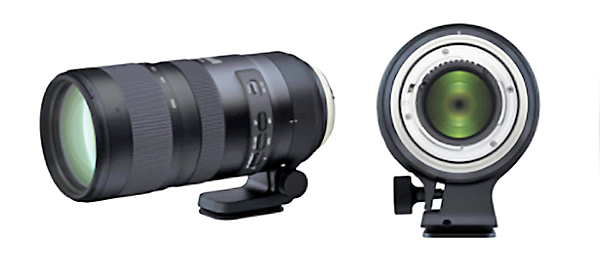 A great choice for use under difficult climatic conditions, the new Tamron SP 70-200mm f/2.8 zoom is both moisture proof and dust resistant and features a metal-based barrel. The lens is compatible with Tamron's 1.4X (Model TC-X14) and 2.0X (Model TC-X20) teleconverters for added reach while maintaining image quality.
According to Tamron, the refined image-stabilization system in the new SP 70-200mm provides a 5-stop advantage, greatly enhancing the options for hand-held shooting under low light conditions. The Vibration Compensation system offers a choice of three modes; a standard mode for a balance between viewfinder stability and actual image stabilization effects, a second designed exclusively for panning, and a third that prioritizes stabilization of the captured image (foregoing viewfinder stabilization).
In addition to vastly enhancing the AF speed of the new SP 70-200mm f/2.8 zoom, Tamron has shortened the minimum focusing distance to 37.4 inches, (as compared to 50.7 inches with the previous version).
Designed for use with both full-frame and APS-C DSLR cameras, the new Tamron SP 70-200mm f/2.8 Di VC USD G2 zoom lens is targeted for delivery in March at a price of $1,299, and you can find more details on Tamron's website.
Shutterbug is currently attending the WPPI show in Las Vegas where the new Tamron SP 70-200mm f/2.8 zoom is making it's debut, and we'll post some hands-on images and initital impressions tonight. So check back later!

LATEST VIDEO