Sony's Cyber-shot DSC-R1; 10-Megapixel Digicam First With APS-C Sensor—Is This A Trend?
The first digicam with built-in lens to employ an APS-C size sensor, the 10-megapixel Cyber-shot DSC-R1 received a great deal of attention when it was first announced. News sites around the world emphasized Sony's claims of substantially wider dynamic range and much higher sensitivity vs. cameras like the Cyber-shot DSC-F828 with its up until now standard digicam sensor size. Those predictions were based on the oversized 21.5x14.4mm CMOS sensor and larger photosites. The pixel pitch (size) on this new digicam increased from 2.7 micrometers to 5.49 micrometers.
This debate goes on. Larger photosites are supposed to provide superior light-gathering ability that should certainly produce "cleaner" high ISO images as well as greater highlight and shadow detail. But is the DSC-R1 substantially better than the DSC-F828, for example? In order to make that evaluation, I tested both cameras during travel photography in sunny San Diego and also closer to home. My conclusions are available in our Technology sidebar (at the end of the story).

The DSC-R1 produced fine image quality but this camera also proved to be very desirable in other respects. The most noteworthy benefit is the new Carl Zeiss T* 24-120mm (equivalent) zoom.

An extensively multi-coated digitally optimized lens with four aspherical elements, it produces high edge-to-edge sharpness and brightness; it's also well corrected for optical aberrations and linear distortion. This zoom takes full advantage of the camera's 10-megapixel resolution, making it a perfect complement to the new CMOS sensor.
Superb Lens Quality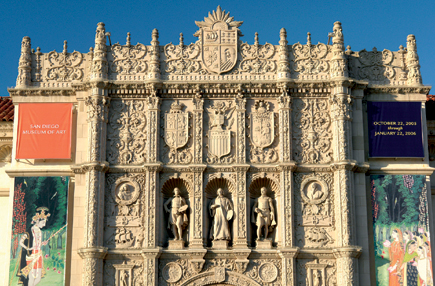 A remarkably fine lens, the Carl Zeiss T* Vario-Sonnar zoom can produce superlative image quality across the frame. In order to maximize resolution of intricate detail in images intended for large prints, select the camera's Low sharpening level and use Unsharp Mask (or Smart Sharpen in Photoshop CS2) in post-processing. (At 70mm equivalent; ISO 160; f/6.3 at 1/200 sec; Manfrotto tripod; Hoya SHMC polarizer; Unsharp Mask applied in Photoshop CS2 at 350/0.4/2.)
All Photos © 2006, Peter K. Burian, All Rights Reserved
Design And Capabilities
Quite large/hefty for a prosumer camera because of the oversized sensor and lens barrel, the DSC-R1 is wider and taller than an EOS Digital Rebel. It feels rugged, with excellent fit and finish. The swiveling/tilting 2" LCD monitor is mounted on the top of the body, an unusual location that allows for waist-level shooting. This screen--with anti-reflective coating--provides a very clear, crisp, colorful view but the data numerals and symbols are quite small; that's typical of Sony cameras. The high-resolution electronic viewfinder is also quite large (0.44"), sharp, and bright, although an optical finder is preferable in low light. Two useful electronic viewfinder options are available: Framing mode for a very bright view and Preview mode for an accurate rendition of exposure and depth of field.

Sony designed this 10-megapixel camera for serious photographers so the DSC-R1 is absolutely loaded with advanced capabilities. To expand its versatility, you can add an optional flash unit or a 0.8x wide angle and 1.7x telephoto converter. (A VAD-RA accessory is required in order to mount the lens converters.) Many features are accessed with analog controls scattered around the camera body; that calls for a bit of searching at first.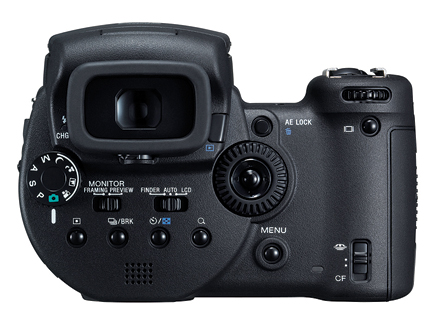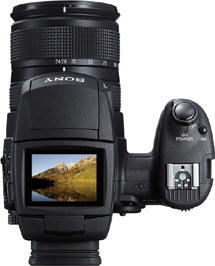 The buttons, dials, and switches are quite large; most are well marked as to their purpose but the exposure compensation dial is not marked at all. One of the controls allows for automatic switching between the LCD and the electronic viewfinder, a very convenient amenity. The electronic menu includes a wealth of features. Because the description of some items is vague, it's worth reading the instruction manual to discover the value of each.

Like several other prosumer cameras, this one includes mechanical zooming and a manual focus ring for fast, precise control. The focus assist lamp is separate from the built-in flash so it can be used when shooting with ambient light only. The bright orange beam allows for autofocus even in total darkness, although that can take up to 2 seconds in a worst-case scenario. Frankly, most owners will use flash in low light and will be happy with the effects produced by the fairly powerful built-in unit.
Built-In Flash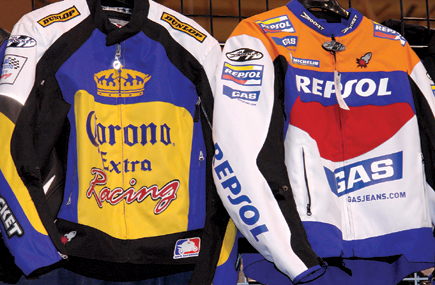 More powerful than average, the built-in flash is useful even with distant subjects, particularly when shooting at high ISO for great sensitivity. Even at ISO 800, the DSC-R1 produces images of high quality, suitable for making 8.5x11" prints. (Program mode; f/4.8 at 1/50 sec; ISO 800.)
Evaluation: While this camera, with its oversized handgrip, will be too large for some, it was ideal for my large hands. In my view, the external controls should all be located on the camera back. As well, Sony should have included a switch for selecting raw and JPEG capture options; that should not require menu access. Aside from this nitpicking, the DSC-R1 is convenient to use, reminiscent of a digital SLR in many respects. Unlike most digital SLRs, this one allows for a live view so the LCD monitor can be used for composing a shot. (The Fuji FinePix S3 Pro can provide a live view, too, but only for 30 seconds.)

Granted, the DSC-R1 is not quite as full featured as some of the SLR models. For example, novices get only five Program modes vs. 15 with the Olympus EVOLT E-500. Serious shooters will find all of the most important functions, including four histograms and an Adobe RGB color space option, a first in a Sony camera. The only major feature that's missing is Color Temperature (Kelvin) selection for White Balance, but White Balance Fine-Tuning is available and most users will find that feature more useful.
Burst Mode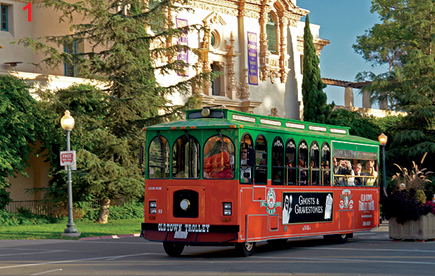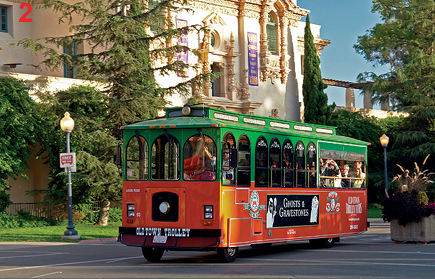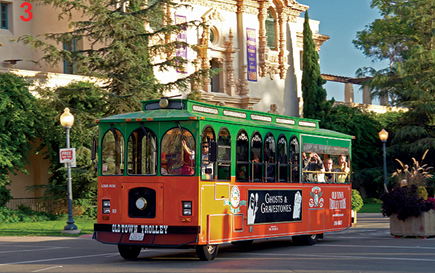 The three frame per second Burst mode--with three-shot limit--is adequate for most applications and the Continuous AF system works well with subjects that are not moving extremely fast or erratically. However, for action photography, a digital SLR camera would be preferable, because of much greater burst depth, faster buffer clearing, and a superior tracking focus system. (Program mode; ISO 160; Hoya SHMC polarizer.)
Performance And Speed
As expected with an ultrahigh-resolution digicam with built-in lens, the Sony DSC-R1 is not a speed demon in all respects. Start up is fast enough at 1 second and the shutter lag--including time for autofocusing--is quite acceptable at about 0.5 seconds in outdoor shooting and 0.75 seconds in moderately bright indoor locations. (Pre-focus on a subject, maintain slight pressure on the shutter release button, and the shutter lag will be essentially zero.) The Continuous AF system is quite reliable but it was not designed for tracking high-speed motion, especially if it's erratic.

The primary drawback is in burst depth. The camera does not allow for shooting more than three frames in a series. After a burst of full-resolution JPEGs, it takes about 5 seconds to fully clear the buffer (memory bank) to allow for snapping another three-frame sequence. In uncompressed raw capture, Continuous advance cannot be selected; the camera allows for shooting two frames in quick succession, and a third after a few seconds. For testing, I used a very fast SanDisk Extreme III card; the entire process would be even slower with standard memory cards.

Evaluation: It's understandable that a 10-megapixel camera would take some time to record data to the memory card in order to clear its buffer, considering the huge image files. But the affordable 8-megapixel digital SLRs provide greater burst depth, making them more suitable for action photography enthusiasts. On the other hand, most digital camera owners take pictures of people, landscapes, city scenes, and various subjects encountered while traveling. If you fall into that category, and don't plan to shoot long series of images in a burst, the Sony DSC-R1 should be fast enough to meet your needs.
Standard And Vivid Color Modes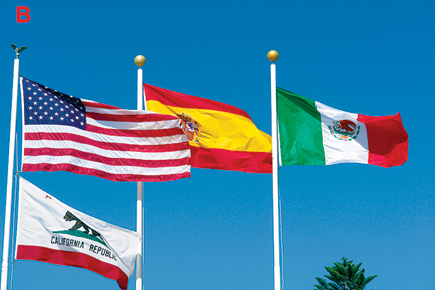 When using the default color mode (Photo A), the camera produces rich hues and tones with particularly rich reds and blues. Switching to the Vivid option (Photo B) produces a "wet paint"-like effect, with incredibly vibrant colors that are suitable for some types of subjects, as well as higher in camera sharpening. (At f/6.3; ISO 160; Hoya SHMC polarizer.)
Image Characteristics
Thanks to its high-resolution sensor and advanced LSI processing engine, the Sony DSC-R1 produces beautiful images. Colors are accurate but richly saturated, with especially bold reds and blues; in Vivid mode, hues and tones become incredibly vibrant, not an ideal all-purpose option. Caucasian skin tones are pink, sometimes excessively so. When shooting tight portraits, it's best to set Saturation to Low in camera or to moderate the effect later, in image-editing software.

Outdoor images made with multi-pattern metering and Auto White Balance are usually clean, bright, and contrasty with accurate color balance. Under artificial lighting (without flash), underexposure and poor White Balance are common, but that's a problem with most cameras. Much better results are possible with a + exposure compensation factor and one of the advanced White Balance options. Of course, if shooting in raw capture, those aspects and others can be adjusted in converter software. The bundled Image Data Converter SRF is very slow however, so I recommend using Adobe Camera Raw (in Photoshop Elements 4.0 or CS2) for great speed plus slightly better image quality.



FEATURED VIDEO