Sigma I Series Lenses for Full Frame Mirrorless: Outstanding Performance and Compact Size
Sigma offers a series of seven compact prime lenses in their Contemporary lineup ranging from 20mm f2 to 90mm f2.8 that they designate as the I Series. Compatible with Sony E and Leica L mount systems, the lenses feature predominately metal construction, superb build quality and a high class look of a higher priced optic. They feel good in the hand and deliver outstanding results.
The Lineup
20mm f2 DG DN - $699
24mm f2 DG DN - $639
24mm f3.5 DG DN - $499
35mm f2 DG DN - $589
45mm f2.8 DG DN - $549
65mm f2 DG DN - $649
90mm f2.8 DG DN - $639
The prices above were recently seen on the website of one of world's largest camera dealers and could represent short-terms discounts. Some retailers, B&H Photo for example, also sell Sigma I Series lenses in sets of three with at an additional savings.
While Sigma's categorization of lenses into the Art, Contemporary and Sports classifications may leave some of us scratching our heads, their DG and DN designations are straightforward and clear. Sigma DG lenses are designed for full frame cameras, but naturally are compatible with crop frame cameras as well. The DN indicates that a particular lens fits mirrorless cameras.
The 24mm f3.5, 45mm f2.8 and 90mm f2.8 are particularly compact for their class. For example, the 45mm f2.8 is 2.5 x 1.8 inches (64 x 41.2mm) in size and weighs 7.6 ounces (216g). Its svelte form-factor makes it a great candidate for a multipurpose walk-around lens, or the lens you keep in your pocket in case you need a wider focal length while out shooting with your 70-200mm f2.8.
The latest addition, the Sigma 20mm f/2 DG DN Contemporary I Series lens, which debuted in February of this year, typifies their compactness, weighing 13 ounces with an overall length of 2.85 inches. The 20mm f2 I Series Sigma is widely available for $699 as compared to the Sony FE 20mm f/1.8 G lens that usually is priced around $898. To be clear, I'm not saying that the cost of the Sony is unwarranted, but for many people it's simply out of reach.
Prime, Prime, No Zoom
In days of old, the argument about the quality differences between prime (i.e., single focal length) and zoom lenses was predominately valid. I'm talking pre-1980. In all lens designs, compromises are made on the road to a marketable product. But groundbreaking technology including computer assisted design, computer simulated performance evaluation and the understanding and application of elements made with glass with different refraction indices has virtually removed the disparity.
All of the Sigma I Series lenses are primes, and the major benefit (compared to zooms) is no compromise in quality to reach compact size and fast aperture objectives.
Common Features & Benefits
All metal body, metal internal parts
Build quality very similar to Sigma's renowned cine lenses
Dust and water resistant lens mount
Manual aperture ring with grooved surface
Smooth, accentuated bokeh thanks to rounded aperture diaphragm
Appropriate rare-earth glass to compensate for aberrations
Fast and accurate focusing mechanism
Cool magnetic lens cap (plus traditional plastic) should you run into a solar flare storm
Metal lens hood in case that solar attack hits from an oblique angle
Compatible with in-camera firmware-based lens aberration correction when available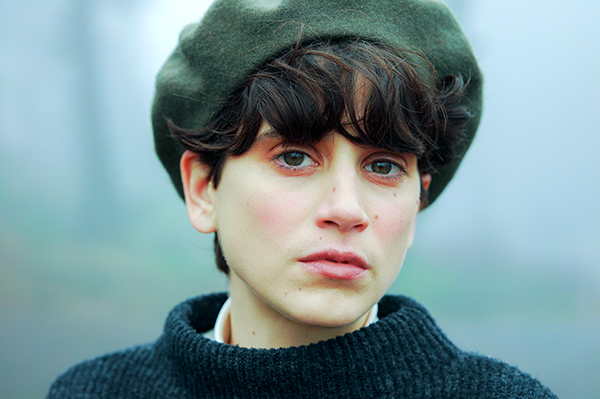 What the Heck Does "I Series" Signify?
Because some devices render capital i and lower case l nearly identical, let's clarify that in this instance the vowel is pronounced "eye."
According to Sigma's website, the I Series designation was derived from three concepts that all happen to start with the same letter.
The first, Identity, suggests a photographer's personal connection with and confidence in the optic.
Next, Iconic, I infer from the website information, bolsters the Identity relationship by connecting it with strong positive tactile feedback and ergonomic design points.
The last "I" is for Instinctive. I believe they are implying that using it quickly becomes second nature and intuitive. That's important, I agree. However, I must confess that I think they went perhaps a step to far into esoteric territory when they wrote, "Sometimes the perfect shot only reveals itself when a photographer is at one with their lens." I'm afraid that my pedestrian, earthbound imagination can't pull this off, but no matter.
Conclusion
The collection of seven Sigma I Series lenses presents some outstanding options to Sony mirrorless full-frame camera owners and users of Leica L mount compatible cameras. The second group includes certain models of DJI, Sigma, Panasonic and Leica cameras. Leica developed the mount and later (around 2018) formed the L-Mount Alliance which officially includes Leica Camera, SIGMA, Panasonic, Ernst Leitz Wetzlar GmbH and more recently, DJI. It's unfortunate that we don't see this level of cross-brand compatibility demonstrated by other camera makers. Standardization saves consumers time and money, and simultaneously provides them with greater selection.
Close your eyes when your hold a Sigma I Series and lens and it might be mistaken for one of the European-branded, iconic optics that enjoy a cult-like following in some circles. The metal barrel and sharply knurled focusing ring are a delight to the touch. For many of us, the enjoyment of using exceptional equipment is almost as important as the images that we capture. Such is how we experience photography.
—Jon Sienkiewicz