Seattle Through the Eyes of Youth Page 2
"A very broad educational guidance was given to these kids to capture the story of `My Seattle,'" said Davis. Corbis employees taught the kids how to use a camera, offered a few tips about composition, etc., and the children were on their way to complete this five-week project. The resulting photos were very diverse. Images included children riding a school bus, family togetherness, kids playing games, sports or doing homework. One image showed a pattern of fall leaves on the ground, another featured a beloved family pet.
"Boys & Girls Club Chess" by Dina, from the Southwest chapter.
"One thing that this project tends to reinforce is how powerful photography is as a means of expression," Davis pointed out. He added that one Corbis executive commented on how handy and portable the single-use cameras were, and how they could be easily carried in a pocket to capture any event that presented itself. As for the resulting images, "It's more about the person's eye than about the equipment," said Davis.
Maria Benitez is an International master of Spanish danceCorbis CEO Steve Davis pointed out that the "My Seattle" project emphasized how powerful photography is as a means of expression. Right: "Untitled" by Machelle, from the Rotary Boys & Girls Club.
Once they were given the assignment in October 2002, the kids had about two weeks to turn in their photographs. At that point, cameras were turned in, film was developed, and photos were edited by Corbis employees.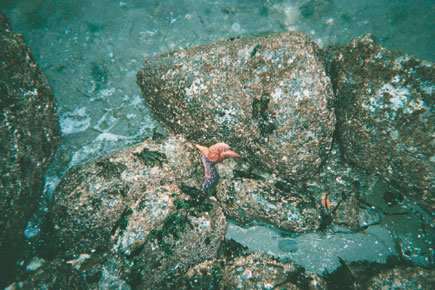 "Untitled" by Tré, from the Wallingford branch.
Last year, Corbis sponsored a similar project, entitled `My America,' in which members of a Los Angeles-based Boys & Girls Club photographed the world around them. Although this will not be an annual event, Davis said that Corbis was evaluating this program and will possibly incorporate the best processes from projects like these in the future. "This was a fun project about passion, fun and photography--and that's what we're all about," commented Davis.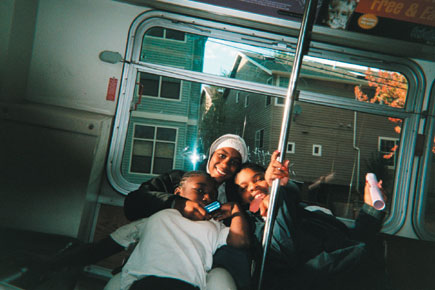 "Friendship" by Araya, from the Rotary Boys & Girls Club.
Boys & Girls Club
The Boys & Girls Club offers programs and services nationwide that are designed to promote and enhance young peoples' development, especially those from disadvantaged situations. The Boys & Girls Clubs of King county comprises 11 full-service clubs and four extensions. This organization is one of the largest of its kind in the nation, serving over 17,000 members.
After looking at the photos on these pages, I'm sure you'll agree that we can learn a lot from children's unique view of their world, and of the world at large.
"Basketball" by Aisha, from the Rotary Boys & Girls Club.
To view some of the images from the Corbis "My Seattle" Camera Project, log onto www.corbis.com/myseattle.
"Untitled" by Dan, of the Southwest branch of the Boys & Girls Club.

FEATURED VIDEO