Take Underwater Selfies With SeaLife's AquaPod Mini "Selfie Stick" For Divers & Outdoor Enthusiasts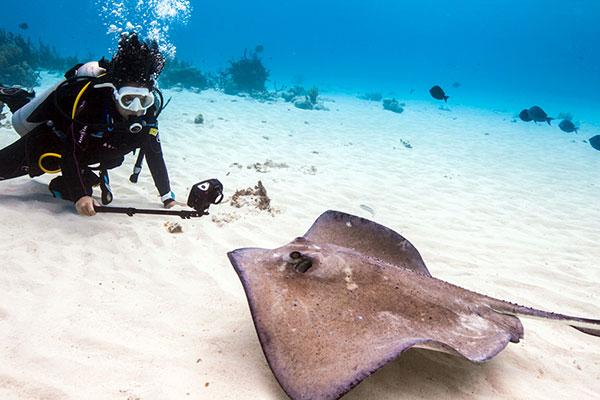 You can now take underwater "selifes" thanks to the new AquaPod Mini from SeaLife. Designed to be an extendable underwater monopod that can mount to any camera, the AquaPod Mini allows divers to get close to sea creatures from a safe distance. The AquaPod Mini can also be used as a fun "selfie stick."
This "selfie stick" for divers and outdoor enthusiasts features an anodized aluminum body, stainless steel hardware and a rubberized grip. This rugged, ergonomically designed camera pole can be taken to the depths of the oceans or to the tops of mountains to capture both video and still images from amazing perspectives.
Extending from 15.5 inches out to a maximum of 38 inches, the AquaPod Mini is compact and travel-friendly.
The AquaPod Mini is available at SeaLife dealers for a suggested retail price of $49.95. The original SeaLife AquaPod measures 18 inches (retracted) and 53 inches (fully extended) and is available for a suggested retail price of $69.95.
Both AquaPods mount all cameras with a standard 1/4-20 tripod mount and include adapters for GoPro cameras.
More info on SeaLife products here.