Schneider Digital Center Filter for Wide Angle Lenses
Schneider Optics introduces the Schneider Digital Center Filter, a plug-in for Adobe Photoshop designed to correct the natural reduction in brightness at the edge of an image which occurs when using wide-angle lenses.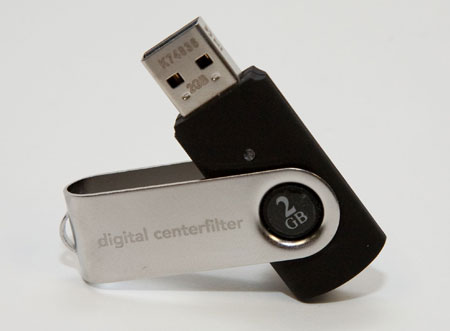 The Schneider Digital Center Filter offers many clear advantages over conventional glass center filters traditionally used in film photography. Unlike glass filters which must be mounted onto the lens before exposure – the digital center filter is used for processing images after they have been taken. This eliminates the risk for light reflections, ghost images, or vignetting that can occur with conventional filters if light conditions and/or locations are not ideal. And since edge shading is corrected after the image has been taken, the full brightness of the lens is retained while taking the photograph.
The Digital Center Filter allows brightness correction to be adjusted continuously, while glass filters are limited to correcting brightness reduction by a fixed value. What's more, this new software uses a completely new procedure to protect the light--Acolens Adaptive Light Protection. The filters are based on the exact specifications for the corresponding Schneider lens, which guarantees optimum correction of light loss in wide-angle images.
The software for the Photoshop plug-in and the lens-specific file for the Digital Center Filter is included in the list price of each Schneider wide-angle lens and is shipping now. For more information contact Schneider Optics, Inc., TEL: 800-645-7239, 631 761-5000; or 818-766-3715; EMAIL: info@schneideroptics.com, or visit www.schneideroptics.com or www.digitalcenterfilter.com.

LATEST VIDEO

SPONSORED VIDEO