Samsung Unveils High-End 19-inch Monitor
Samsung's new SyncMaster 970P is a high-end dual interface 19-inch monitor that is built and designed for performance. Currently shipping with an estimated street price of $549, the 970P incorporates Samsung's MagicTune technology which provides users with extensive color adjustment capability and the ability to save various personalized display settings. The new monitor utilizes Samsung's MagicStand, an innovative four-way, triple-hinge adjustable stand that offers pivot ability, height adjustment, tilt and swivel capabilities. The display also incorporates Samsung's MagicRotation, an automatic pivot feature that instantly tracks the display's new orientation when users shift the screen from portrait to landscape.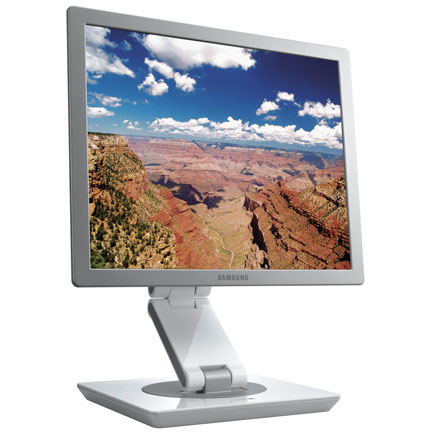 The SyncMaster 970P offers an ultra-fast six-millisecond response time for smoother edges, clearer images and a more natural image response. The 970P also includes Samsung's MagicBright II technology, which allows users to select the proper optimized setting of brightness, contrast and gamma correction for the type of media being displayed. The monitor's MagicColor technology selectively enhances color automatically for the areas that need color correction. For example, MagicColor allows users to remove the unwanted glare of an image and bring back the natural color appearances automatically.
The monitor features a fine pixel pitch of 0.294mm and a maximum resolution of 1280 x 1024. The 970P also allows users the option of using a digital or analog interface for viewing images and text delivering a maximum of 16.7 million colors.
For more information about Samsung's SyncMaster visit www.samsung.com.


LATEST VIDEO

SPONSORED VIDEO