Samsung's Digimax Pro815; Not For Pros, But For Everyone Page 2
The Pro815 can also be connected to an external monitor or TV set for image playback. Its PictBridge technology lets you connect the camera (using the supplied USB cable) directly to a printer and output images from the camera's 64MB internal memory or CompactFlash card. You can even edit, crop, and re-size images in the camera before printing. The Pro815 is bundled with a reversible lens hood, filter adapter, and lens cap.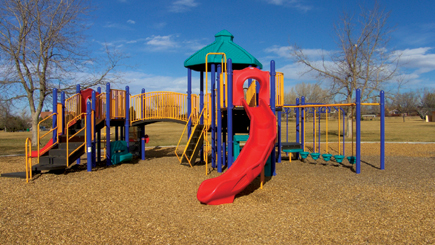 Unless you like white and brown, there's not a lot of color in Colorado during the winter so I made this series of images to demonstrate the Digimax Pro815's in camera capabilities. This color image was made in Normal mode. Exposure in Aperture Priority mode was 1/500 sec at f/8 with an ISO of 50. The Monochrome image was made in B&W mode at the same exposure. The Pro815 also offers a Negative mode that is fun for creating faux infrared effects but has some practical applications as well. When photographing archaeologist Martha Cabrera in Mexico she explained to me that when she studies ancient petroglyphs she often reverses them in Photoshop to find new, hidden meanings. With this camera, Dr. Cabrera could capture and analyze them directly in the field without having to take the images back to her office.
Samsung's Digimax Pro815 is a far cry from the cute digital point-and-shoot cameras the company has thus far produced, and while some of them did bear Schneider optics, none match this lens for overall performance. That, combined with a really big preview screen, help you produce surprisingly good output. The Pro815 can be noisy at high ISOs, which is why I tended to shoot it at the lowest--ISO 50--and was able to produce impressive quality image files.
Samsung Raw
You can view raw files with Samsung's bundled Digimax Master software that integrates browser, viewer, and image-editing functions or any program, including Adobe's Camera Raw, that opens a standard DNG (Digital NeGative) file.
The Pro815 captures image files--in order of decreasing size--using TIFF, raw, or JPEG formats. Thus far, only Leica's DIGITAL-MODUL-R, Hasselblad's H2D, Ricoh's GR Digital, and Samsung's Pro816 use DNG as their native raw format. Raw formats vary from camera to camera, even those produced by the same manufacturer! Sometimes a manufacturer will terminate support for a discontinued camera's raw format, leaving photographers high and dry. That's why Adobe defined a non-proprietary format for raw called Digital NeGative (DNG) that can be used by hardware and software developers to provide raw processing in the future. Is this a trend, wavelet, or what? Let's hope it's one of these.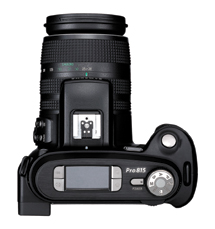 Technical Specifications
Image Sensor: CCD
Effective Megapixels: 8.0
Total Megapixels: 8.3
Lens: Schneider Varioplan f/2.2-4.6
Focal Length: 28-420mm (35mm film equivalent)
LCD Monitor: 3.5" color TFT LCD
Macro: 3.9-27.5" (wide)
Super Macro: 1.18-27.5"
Metering: Multi, center-weighted, spot (AE lock available)
Exposure Compensation: ±2 EV (1/3 EV steps)
ISO Equivalent: Auto, 50, 100, 200, 400
Storage Media: CompactFlash Type I or Type II (up to 4GB guaranteed)
Power Source: Rechargeable 7.4v lithium ion battery, AC adapter
Dimensions: 5.33x3.42x3.09"
Weight: 1.92 lbs (without battery and card)
Price: $795

For more information, contact Samsung Camera, 40 Seaview Dr., Secaucus, NJ 07094; (201) 902-0347; www.samsungcamerausa.com.

LATEST VIDEO

SPONSORED VIDEO