Ricoh Imaging Unveils Rugged & Weatherproof Pentax K-70 DSLR for Shooting in Tough Conditions
Ricoh Imaging Americas just announced the Pentax K-70, a compact, dustproof and weather-resistant DSLR. The Pentax K-70 uses a 24-megapixel APS-C image sensor and is designed for shooting in low light and at temperatures as low as 14-degrees F (-10°C). It's aimed at "hikers, climbers and snow sports enthusiasts, as well as [at] nature and landscape photographers," Ricoh Imaging said in a news release today.
The Pentax K-70 is capable of shooting at up to ISO 102,400 and is powered by the Pentax-developed Prime MII image processor. "A new Hybrid Autofocus (AF) system, integrating both image-plane phase-matching and contrast-detection autofocus technologies, delivers fast and accurate autofocus, and—in a Pentax 'first'—continuous autofocus is available for HD video recording," Ricoh said in its news release.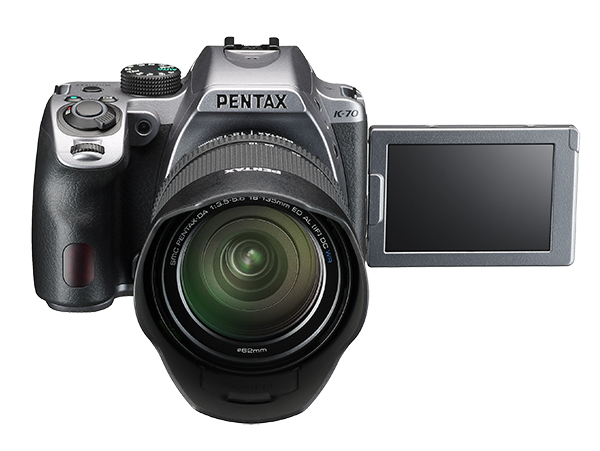 Other features of the Pentax K-70 include the Pixel Shift Resolution System, which produces high-resolution, finely detailed images. There is also an AA Filter Simulator that is designed to eliminate moiré without the need for an anti-aliasing filter; a variable-tilt LCD monitor; and an in-body shake-reduction mechanism that reduces the effects of camera shake up to 4.5 shutter steps. The K-70 also incorporates built-in Wi-Fi for remote shooting and easy transfer to smart devices using Ricoh's dedicated Image Sync app.
The Pentax K-70's exterior is designed with outdoor photography in mind, Ricoh said. "Features such as a newly designed grip, mode dial and control buttons on the camera's top and back panels are designed to be easy and intuitive to operate, even with a gloved hand. It also comes equipped with an outdoor-friendly LCD monitor with an illumination control that can be instantly adjusted to the lighting level of any shooting location. The K-70 also has a red-light display function which keeps ambient light from interfering with astro-and nightscape photography," according to the news release.
In conjunction with the Pentax K-70 camera, Ricoh Imaging is announcing the HD Pentax-DA 55-300mm f/4.5-6.3ED PLM WR RE lens, a compact, weather-resistant telephoto zoom; plus the Cable Switch CS-310, a remote shutter release designed especially for use with the K-70.
The Pentax K-70, which comes in black and silky silver finishes, will go on sale at the beginning of July 2016 for $649.95.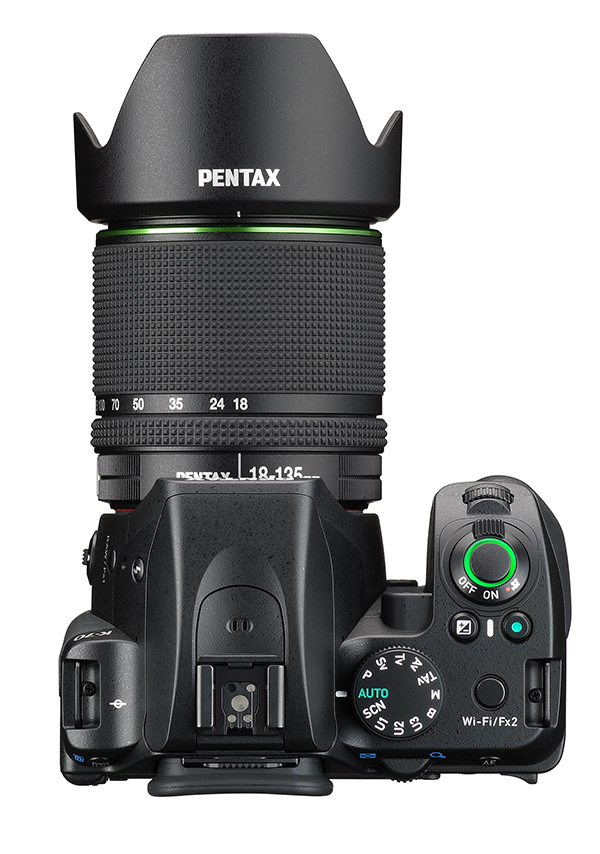 FEATURED VIDEO