Revealing Their Inner Beauty; Tips on Photographing Special Kids
SKPA (Special Kids Photography of America) is a non-profit organization that was born from Heidi Lewis' frustration in trying to get a professional portrait taken of her one-year-old son, Taylor, who has a connective tissue disorder.
A photo of Scout and her mother, Lisa Curtis, in an embrace that also serves to hold the child still long enough to snap the shutter. This image is also on the cover of Photographing Children with Special Needs.
Photo by Sally Harding
Lewis is not alone. According to her mother, Karen Dórame, who co-founded SKPA with Lewis, "It's hard to believe, but SKPA often hears that parents are turned away by photographers when they hear that the child has special needs. These kids are frequently left out of important family pictures, such as weddings or graduation celebrations. It's very important to include these kids," she emphasizes.

"One of the SKPA board members is just such a mother who became frustrated in attempting to obtain a professional photograph of her little boy who has Down Syndrome. So what did Laura Popiel do? She went out and took a few classes and is now a first-class photographer whose services are in demand all over the world," says Dórame.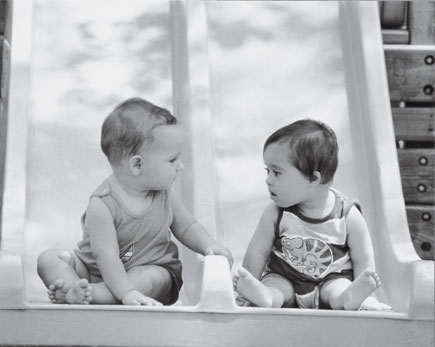 Nicholas (right), with his cousin Benjamin. Nicholas is the son of photographer Laura Popiel, who now photographs special-needs children around the world.
Photo by Laura Popiel
The Role of SKPA
SKPA provides training and support to photographers who take pictures of children, as a certain percentage of them will have special needs. They also offer referrals of photographers around the country who have experience photographing children with disabilities, sponsor photographic exhibits for malls and airports in major cities, and promote greater inclusion of these children in mainstream society.

Professional photographers can become accredited with SKPA to work with the organization, to use SKPA's logo in marketing, and to have their names included in SKPA's Website referral list. Photographers must also submit pictures of four special-needs children for review. Several of SKPA's accredited photographers are parents of special children, Dórame points out, "because they decided that they wanted to take great pictures not only for themselves, but for others as well." Many of these studios offer additional services, such as wedding photography, but others have devoted themselves solely to photographing disabled children. "We have no competition," she adds. "No other organization that we know of is doing this."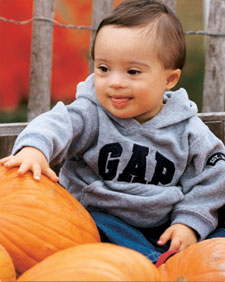 Nicholas enjoying the pumpkin patch.
Photo by Laura Popiel
Dórame, who is also SKPA's director, has a background in public relations and was once employed by a public health department's Office of Policy, Research and Planning. One of her duties was shooting pictures for the department's newsletter. "I learned a lot about photojournalism, which is a very popular style with studios today," she says.

Her mother was an award-winning photographer in salon competitions. "I grew up getting stuck in her tripod holes," Dórame laughs. "She taught me about f-stops, film speeds and other tips."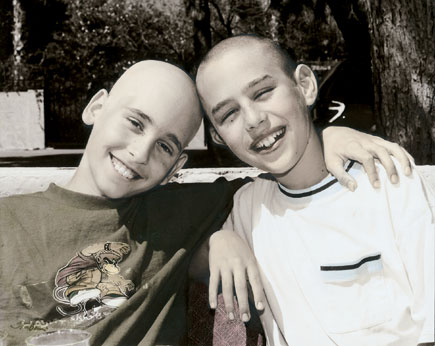 Ethan and his friend Jack take a break from selling lemonade. Jack (right) shaved his head to match Ethan's, who lost his hair through cancer therapy.
Photo by Wendy Imbornoni
The early days of SKPA involved a lot of research on Dórame's part. She started taking pictures of special-needs children at church, and the health department allowed her to shoot pictures of children at their therapy centers as long as the parents signed a release. She learned what skills were needed in this specialized area of photography. This led to her working with schools that had students with disabilities.


FEATURED VIDEO