Realistic Photo Composites Have Never Been Easier with These Photoshop Tips (VIDEO)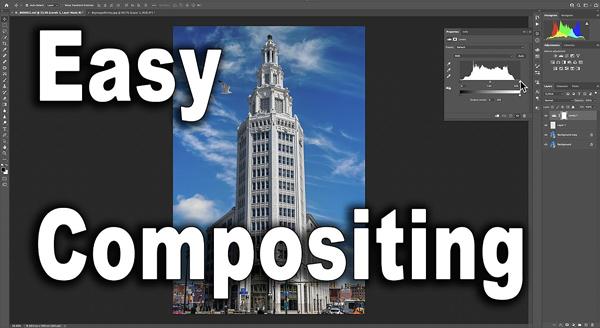 Making natural-looking photo composites used to be somewhat difficult and time consuming, even for those with advanced editing skills. But as Photoshop has evolved, this task has become quick and easy as you'll see in the tutorial below.
This episode from image-editing expert Anthony Morganti isn't about creating crazy, outlandish effects, but rather simply replacing the sky in an image and adding a bird in flight. The goal is to achieve a natural-looking result, and you'll learn everything you need to know in barely nine minutes.
Morganti walks you through every step of the super simple process, and by the end of the video you'll never shy away from making composites again. When it comes to adding a new sky you have a couple options: You can use a sky from an image you shot in the past, or download one from a sky art website using the link in the description beneath the video.
Morganti takes the latter approach, and proceeds with Photoshop's Sky Replacement feature. He begins by finding and installing a sky that matches the direction of light in his original image. In choosing the replacement sky, he's careful to select one with clouds that will properly frame the bird he intends to add to the scene. He also flips the sky for the composition he desires.
After settling on the sky, Morganti also flips the image of the seagull so that it's lit from the proper direction as compared to the rest of what will be his final composited image. He also does a bit of cropping to make the rest of the task even easier.
The remaining selection and masking steps don't require any advanced skills, and Morganti provides the necessary keyboard shortcuts for speeding up the job. We think you'll agree that the final image looks as though it was captured in the camera, and you'll want to add this technique to your bag of tricks.
There's an abundance of editing advice on Morganti's YouTube channel, so be sure and take a look. And check out another helpful tutorial we posted recently, with five quick tips for capturing moody landscape images.

FEATURED VIDEO