RAW Conversion e-book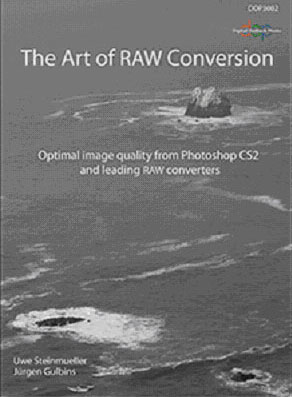 Shutterbug contributor and Digital Outback Photo web site creator Uwe Steinmuller has just released his newest e-book: "The Art of RAW Conversion, Optimal image quality from Photoshop CS2 and leading RAW converters". This e-book covers all angles of RAW conversion based on a real-world experience. Also, topics like color management, DNG and B&W are covered. The RAW converters featured are Camera Raw 3.x, RawShooter, Canon DPP, Capture One, Nikon Capture and Bibble 4.x. The e-book helps explain all aspects of the RAW workflow and features an introduction to DNG, color management and black and white conversions using RAW conversion. In it you will find how to perfect images by removing image artifacts like: Noise, Chromatic Aberrations, Lens Distortions, dust and sharpening, as well as upsizing, dark/light halo and edge mask sharpening. The workflow of RAW is also thoroughly explained. All techniques are based on the author's real world experiences as a fine art photographer.
The e-book contains 290 pages and is available as a downloadable PDF for $39.95.
For more information visit:
http://www.outbackphoto.com/booklets/booklets.html

FEATURED VIDEO