Pompidoo Announces Purse-Like Amsterdam Camera Bag for Men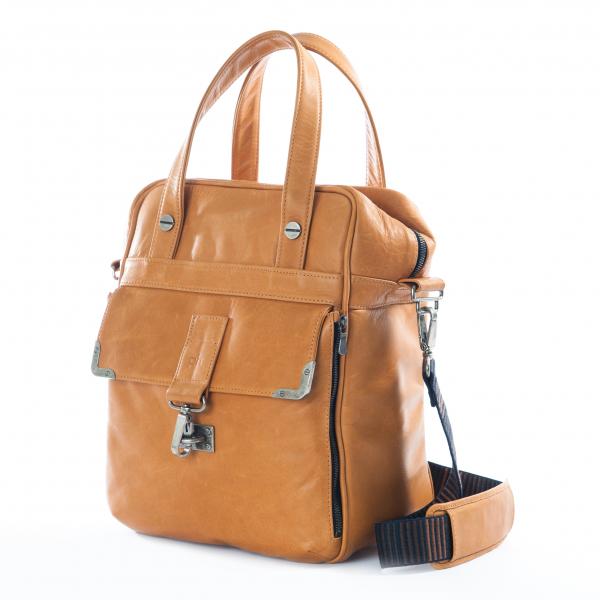 Whether this purse-like Amsterdam camera bag from Pompidoo catches on with men remains to be seen but it is one of the more unconventional-looking photo satchels we've seen. It's also not cheap, retailing for $370.
Part of Pompidoo's Homme (PH) collection and designed for male photographers, the new PH Amsterdam camera bag blends style, durability and function. Crafted from butter soft premium quality aged, distressed leather and featuring vintage-looking nickel hardware accents, the bag is available in three chic colors: Wet Asphalt, Aged-looking Brown and Shabby Beige.
The Amsterdam bag's interior is constructed with strong XRD Technology—an impact resistant material that is slim and flexible. The Amsterdam bag includes an easy access front pocket organizer with a hook closure and the interior is large enough to hold up to 4kg of weight.
The Amsterdam bag can safely accommodate a DSLR camera with a lens attached, 1-2 additional lenses or flashes, a tablet or a small laptop computer, a mobile phone, wallet, memory cards and other assorted personal items.
More info on Pompidoo here.

LATEST VIDEO