PHOTOSHOP UPDATE: Here's What's NEW in the Latest Version (VIDEO)
This is the time of year when Adobe updates all their apps, adding powerful new features, enhanced usability, and greater speed. Yesterday we took a look at what Lightroom version 12 has to offer, and today we'll do the same for Photoshop 2023.
The tutorial below comes from our friends at Photoshop Café, a popular YouTube channel with over 300,000 subscribers. In today's episode you'll see what image-editing specialist Colin Smith considers the best enhancements of Photoshop's big update.
Smith includes helpful keyboard shortcuts for speeding up all the new tricks, and he begins with a discussion of the Delete and Fill capability. What this tool does is it to use Content Aware Fill, while expanding the edges for more realistic results. He demonstrates this process while adding a background blur to a nighttime street scene with two romantic subjects in the foreground.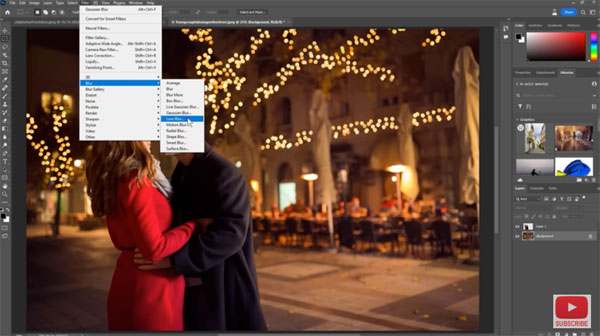 Another cool feature has to do with photo restoration. This one is particularly helpful for those of you with shoe boxes full old family photos. If you've tried bringing these back to life, you know how tedious and time-consuming it can be to remove stains and scratches, repair fading, and much more. Fortunately, these difficulties are a thing of the past, thanks to Photoshop's powerful Neural Filters.
Smith also demonstrates a few major new tricks in Adobe Camera Raw, which include enhanced masking capabilities for editing people pictures, whether they're portraits of a single subject or a group.
You'll also see how Photoshop 2023 makes it easier that ever to select the background of a photo while leaving the main subject intact. The video only takes seven minutes to watch, so take a look and see what else is in store.
Smith's YouTube channel is a great source of image-editing tips, so be sure do pay a visit and subscribe.
And don't miss yesterday's tutorial from another expert, explaining the most exciting new features of Lightroom version 12.

FEATURED VIDEO