Photoshop Basics: Add Missing Tools to the Toolbar & Remove Those You Don't Use (VIDEO)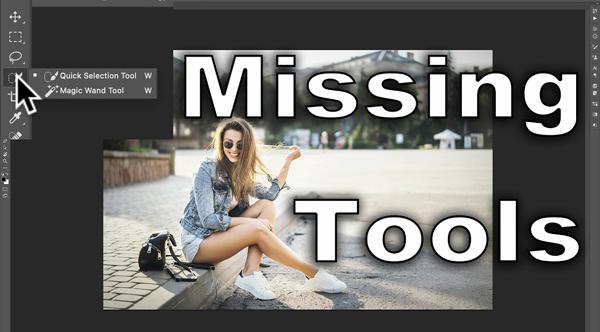 As we've mentioned in the past, photographers tend to think Adobe created Photoshop exclusively for them. But the truth is there are many other types of avid users, from graphic designers and art directors to web designers and other content creators.
This means that Photoshop's default interface is rarely ideal for any particular user, and if you want to work fast and efficiently some customization is required. That's exactly what image-editing expert Anthony Morganti explains how to do in the quick video below.
In today's episode, Morganti concentrates on Photoshop's toolbar, and he demonstrates how to add the tools you employ most if they're missing, so you don't have to dig around in various menus to find what you want. The result is that you'll have everything you need at your fingertips throughout the editing process.
Another way to streamline your workspace is to unclutter Photoshop's default toolbar by removing tools that may be important to others but are irrelevant to you. And for the utmost in efficiency, you'll also see how to rearrange items on the toolbar, and group and ungroup various tools to suit your particular needs.
This customization project is really easy to accomplish, and Morganti walks you through the process in barely five minutes. For this demonstration he intentionally removed his oft-used Object Selection Tool from the toolbar, to show you how to get it back.
All you have to do is click on the Edit tab at the top left of the screen and select Toolbar from the dropdown menu. From there it's a matter of a couple quick clicks to add a missing tool to the toolbar.
The other customization tricks in the video are just as quick and easy, so take Morganti's advice, and make Photoshop work best for you. Then head over to his YouTube channel for more editing tips.
For another basic Photoshop tutorial, check out the earlier story we posted, explaining how to easily fix wide-angle lens distortion in landscape photos.

FEATURED VIDEO