Photography—Making A Difference; Give And Ye Shall Receive
For every photographer success and self-fulfillment are common goals, but the desire to help others is something that many photographers bring to their work. You may feel that today's economy makes helping others difficult, especially as you focus on the daily effort to grow your business. How can you use your talents to help others and pay the rent at the same time? How can you spread awareness and improve society with your photography? For this article I interviewed three very hard-working photographers who donate their time and skills to important social projects to see how it benefits them personally and professionally. While you probably recognize their names and/or works, here's a brief bio of each one:
Joyce Tenneson's (www.tenneson.com) work has been shown in over 150 exhibitions worldwide and is part of numerous private and museum collections. Her photographs have appeared on countless covers for magazines. Her books, workshops, exhibitions, and many awards mark her as among the most influential women photographers.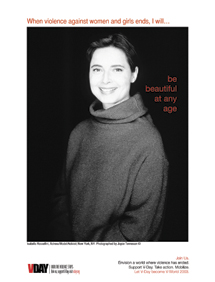 © 2003, Joyce Tenneson, All Rights Reserved
Paul Mobley (www.paulmobleystudio.com) assisted such prominent photographers as Annie Leibovitz, Steve Steigman, and David Langley before branching out on his own. His first book American Farmer started as a personal project photographing local farmers in his home state of Michigan. It developed into a body of work that has now taken him to over 300 farms and ranches all over the US.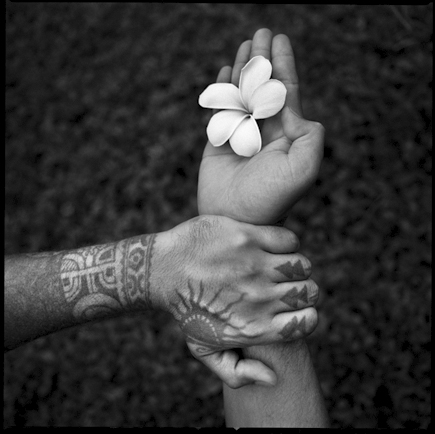 © 2009, Chris Rainier, All Rights Reserved
Chris Rainier (www.chrisrainier.com) works as a photographer with the National Geographic Society and specializes in documenting indigenous cultures. He has received numerous awards for his photography and is the author of three books, Keepers of the Spirit, Where Masks Still Dance: New Guinea, and Ancient Marks (his latest book) on tattooing and scarification around the world in both traditional and contemporary cultures.
© 2009, Paul Mobley, All Rights Reserved
Shutterbug: How do you balance your photography of environmental, social, and cultural issues and your "commercial" work?

Joyce Tenneson: I have always done pro bono work throughout my entire career and still today do at least two or three projects a year. It has always been a part of my personal plan for my photography, not really connected to any written business plan. There are so many causes that need help and I have been contacted by many throughout the years that it just has always been a part of my life.
© 2009, Chris Rainier, All Rights Reserved
Paul Mobley: It was not commercial work at all for me at first. American Farmer was born when I needed some time off from being a commercial photographer. I had this successful long run in New York and I got burned out. I took the summer off and went to my cabin in Michigan. While there I came across some of the local farmers, just sitting in a coffee shop in this little town. In that moment I rediscovered the joy of photography. I felt I had to capture the images so I started taking pictures—without any plan or direction—without any client over my shoulder. It started out as a personal/fine art project that got turned into a book and then became a beautiful and unexpected three-year journey.
© 2003, Joyce Tenneson, All Rights Reserved
As far as my business now, I am a portrait photographer first and foremost so I am looking for opportunities to photograph people in my own style. For example, last Christmas I went to the Capuchin Soup Kitchen in Detroit (www.cskdetroit.org) to look for a way to photograph the homeless people coming to the shelter and bring out what sense of hope I could find. Sometimes I had to sit and talk with them for a while but this is what my portraits are all about—they have to celebrate an emotion, in this case "hope."

Chris Rainier: I think Ansel Adams and his philosophy of "the assignment from within and the assignment from outside" set the tone for my career choices. I went to work as a National Geographic Society (NGS) Fellow to continue my personal mission to document endangered and disappearing cultures of the world. What I do is not about the images so it is not commercial work by the usual definition. It is to empower indigenous peoples by helping them with my photography and technology to enhance their culture and their lives. With this direction, I am participating in several programs to let others tell their story—through multiple forms such as websites, magazines, and TV documentaries. Also, with NGS we do four to five missions a year to document highly endangered cultures—especially their languages—so I get to work with still photography, video and sound recording.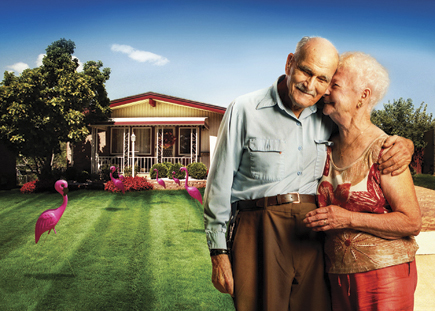 © 2009, Paul Mobley, All Rights Reserved

FEATURED VIDEO