Peter Lik Photo Said to Sell for World Record Price of $6.5 Million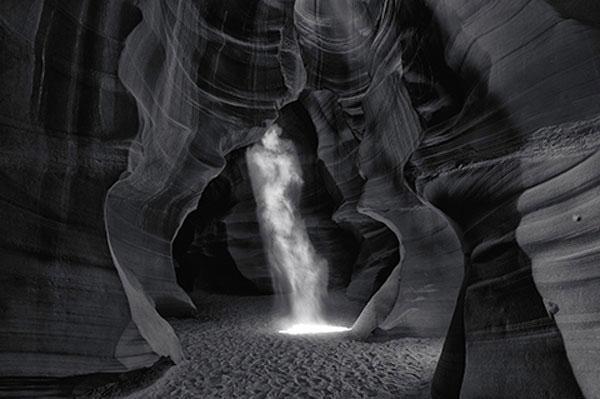 The Internet was a-buzz yesterday with the reported sale of the most expensive photograph in history. According to LIK USA (photographer Peter Lik's parent company), Lik's photo "Phantom" sold to a private collector for "an unprecedented $6.5 million."
The pricey photo (above) is a black-and-white image of the oft-photographed Antelope Canyon in Arizona. The purchase of "Phantom" by the private collector also included Lik's photos "Illusion" for $2.4 million, and "Eternal Moods" for $1.1 million.
According to LIK USA, with this $10 million total sale, Lik "now holds four of the top 20 spots for most expensive photographs ever sold..[and]…(h)e already has a position in the ranking with a previous $1 million sale of famed image, 'One.'"
That's a lot of dough! But Lik says that's not what his photography is all about.
"The purpose of all my photos is to capture the power of nature and convey it in a way that inspires someone to feel passionate and connected to the image," he said in a press release to announce the recent sales.
"Certain textures and contours found in nature lend themselves beautifully to black and white photography. The intensity of contrasting light and dark spaces was surprising, but made for some of the most powerful images I've ever created."

FEATURED VIDEO