Peak Design Capture Camera Clip v3 Review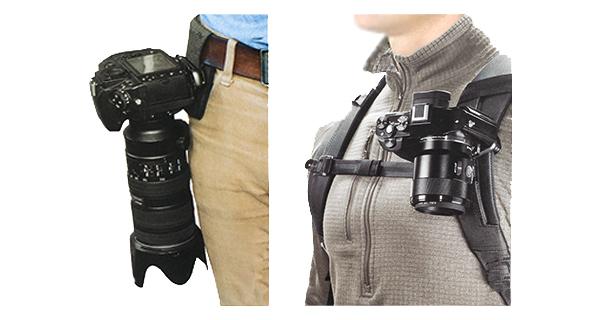 Smaller, lighter and more versatile—Peak Design has redesigned the Capture Camera Clip and is featuring it on Kickstarter for a very limited time. In my opinion, it's definitely worth checking out.
Back in September of 2013 I wrote a brief review of the original Peak Design CapturePRO Clip. You can read it here. Regular readers of this column know that we're always searching for convenient and comfortable ways to carry photo gear. The original Capture Camera Clip fit the bill then, and the new one is even better.
Their Kickstarter campaign concludes on November 11 at 3AM EST. You may still have time to get aboard.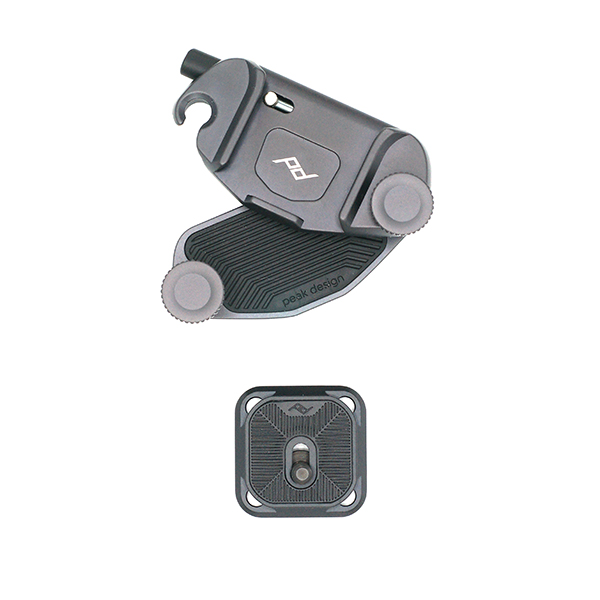 The new Peak Design Capture Camera Clip, dubbed the "v3," is made entirely of strong, light-weight aluminum and has a smooth, anodized finish. Compared to its ancestor, it's 30% lighter, 20% narrower and has a 20% lower profile. And the reduction of mass did not come at the expense of durability or functionality—it now includes an embedded grip in the back plate to improve performance.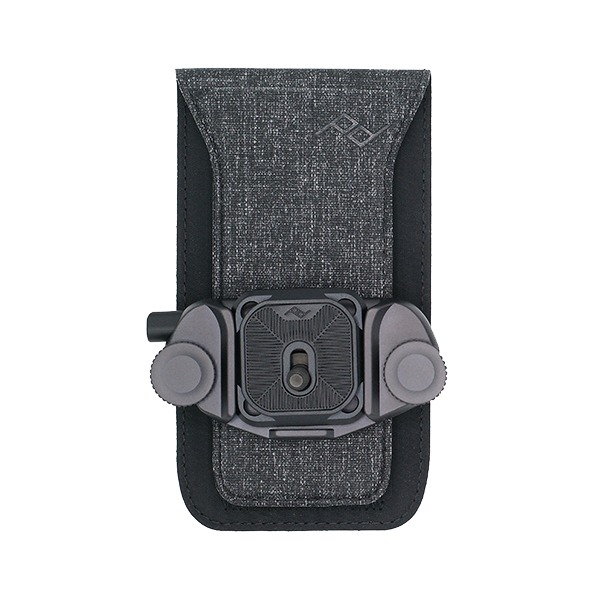 Operation is the same—simply loosen the thumb screws and slip the clip over a belt or backpack strap. For semi-permanent attachment to a camera bag or backpack, Peak Design now includes a set of chromed hex bolts. Also, there is an optional accessory—the Pro Pad—that is truly a must-have if you carry a heavy DSLR or any camera with a heavy lens. The Pro Pad fits over a belt or wide strap and facilitates carrying large or heavy cameras.
It's worth mentioning that some Peak Design bags, such as the Everyday Messenger Photo Bag and Everyday Sling, have built-in, dedicated Capture Clip attachment points.
This is not a product I immediately fell in love with. I'm accustomed to wearing a pouch or case on a belt contraption—a setup like the Think Tank Pro Speed Belt for instance—but I'd never been a fan of belt clips. The Peak Design Capture Camera Clip changed my mind when I used it to tote my old Nikon D50 (a gem of a legacy product that I use often with a Lensbaby attached because—hey—you don't necessarily need high resolution or fast AF when you're using a completely manual, intentionally unsharp lens, no?).
For the record, Peak Design is also updating two other solid products—the Slide and Slide Lite camera straps. Both feature revised dual adjusters for a slick, low profile look, and of course use the new, smaller Anchor Links. The Slide is for larger cameras, including full-size DSLRs, and the Slide Lite is for smaller units, including most mirrorless models.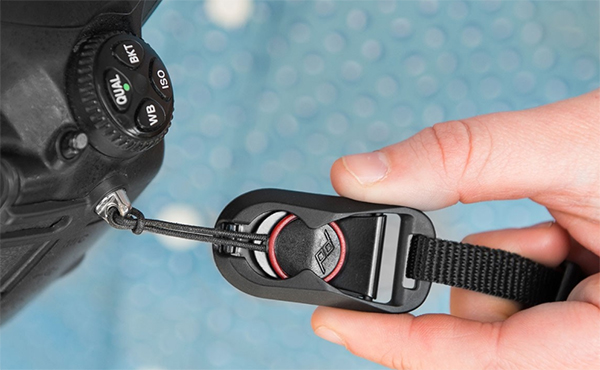 The feature that sets these straps apart from the jillions of others already out there is the Anchor Link system. Without sacrificing strength or durability, this system enables rapid strap removal and facilitates switching from a neck strap to a wrist strap.
The Anchor Links use double layer anti-abrasion woven thermoplastic Anchor Cord and a thermoplastic Anchor Unit. The new, thinner cords can be threaded through even tiny eyelets in camera strap lugs. The assembled system, including the cord, can hold 200 pounds and is guaranteed for life.
It's a feature I pined for back in 2013 when I reviewed the Peak Design CapturePRO.
In that review I wrote: "I have one small complaint, and it's not about the product. In order to use the camera clip you must remove the strap from the camera. That's not an enormous problem, but it is a pain. Maybe the smart people at Peak Design will come up with a camera strap that is as easy and convenient to attach and remove as the CapturePRO."
Now, I'm not vain enough to believe that PD followed my advice, but I do think that obsessed minds sometimes follow parallel paths to similar conclusions. As a writer who handles many different cameras each month I appreciate the ability to attach and remove camera straps easily and frequently.
Getting back to the Kickstarter news, Peak Design is no stranger to this arena. Over the last six years, since 2011, they've launched nine new products over six Kickstarter campaigns and have raised nearly $15 million. That sum puts them in a class by themselves not only in the photo world but also within the entire Kickstarter realm. They are currently the most active of any crowdfunded company.
As I write this, with 33 hours to go they have attracted 8,888 backers and received pledges of $923,586 against their initial goal of $100,000. That's almost as amazing as the products they create.
—Jon Sienkiewicz

FEATURED VIDEO