Same-Sex, African American Dads Star In Latest Nikon "I Am Generation Image" Video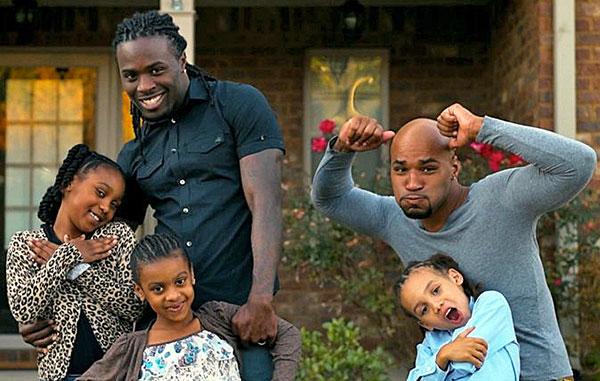 As part of Nikon's "I Am Generation Image" campaign, Nikon sent complete pro quality DSLR camera kits to various people, asking them to document their lifestyle and the things they are most passionate about. The participants included Becky Chicoine and Sam Reece (a comedy due called Girls with Brown Hair), Darren Jefferies (urban cyclist), Rikki Mendias (advocate for the homeless), The Berzins (tiny house homesteaders), Mary Mattern (vegan chef) and Kordale and Kaleb (Dads).
The latest video from the campaign (embedded below) features Kordale and Kaleb, who unexpectedly stirred controversy last year when an image the African American dads posted on Instagram of them doing their daughters' hair sparked a homophobic backlash from some Twitter users.
While dismayed by this negative response it did not deter Kordale and Kaleb. In fact, as the below ad shows, they transformed it into a positive educational opportunity using Nikon's photo gear. The pair put the Nikon camera kit to good use while shooting images and video of their family-time in an effort to educate and inspire others while erasing the negative (and unfounded) stereotypes that initially started the backlash.
For more information please visit the "I Am Generation Image" page.
(Via Huffpo)

FEATURED VIDEO