The Only 2 Lenses You Need, According to Pierre Lambert, and Why It's a Big Mistake (VIDEO)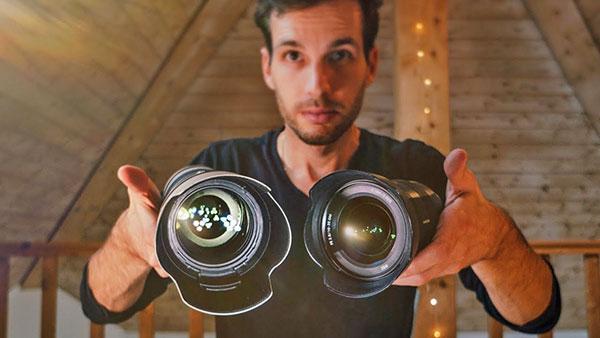 Travel photographer Pierre T. Lambert has been traveling the world for the past year so, naturally, he needs to keep his gear choices minimal to not get weighed down. In terms of lenses, he's narrowed it down to two main choices: the Sony 16-35mm f/2.8 G Master lens and the Sony FE 70-200mm f/2.8 G Master lens.
Lambert loves these particular pieces of glass because of how versatile and sharp they are but he also says there are some drawbacks to just depending on just two lenses for all your photography. In the below video titled "The Only Lenses I Need and Why It's a Mistake," he discusses why the 16-35mm and 70-200mm are essential for travel, street, and portrait photography but also why you should resist depending on the same gear day in and day out.
"There's always a moment as a man, as a photographer, as a woman photographer, where you're gonna be doubting yourself," he says. "Maybe you'll be thinking, that's not what I should have gotten. I should've gotten something else. Is it really the right choice for me right now? You know what? I had that thought during the world tour."
He then goes on to explain all "the bad" things about these two lenses, while noting that photographers should always keep their options open. Watch the video below where Lambert explains everything then go and check out his awesome YouTube channel for more great photography videos.
Here are three other gear-related videos from Lambert that we have featured recently:
10 Cheap Photo Accessories Photographer Pierre Lambert Can't Live Without (VIDEO)
7 Things to Worry About If You're Thinking of Switching to Mirrorless Cameras from DSLRs
How to Choose the Right Lens. Comparing Focal Lengths to Show How They Affect Photos (VIDEO)

LATEST VIDEO