Olympus Pen E-P3: Is It An M9 For The Rest Of Us?
"Never have I found the limits of the photographic potential. Every horizon, upon being reached, reveals another beckoning in the distance."—W. Eugene Smith
The half-frame 35mm Olympus Pen F was introduced in 1963 and featured none other than the late W. Eugene Smith, cigarette dangling from his lips, in magazine ads of the time. Its latest digital incarnation, the E-P3, is built using the Micro Four Thirds system that unlike the Pen F is not half-frame and uses the same chip size (17.3x13mm) as the standard Four Thirds system. Like the original Pen F, it's an extremely sophisticated camera wrapped in a compact, interchangeable lens body that delivers SLR performance and lots more. The E-P3 is the flagship of the Olympus Micro Four Thirds system and part of a family of compact cameras that includes the E-PL3, E-PM1 a.k.a. Mini, new lenses, and a clever little wireless speedlight.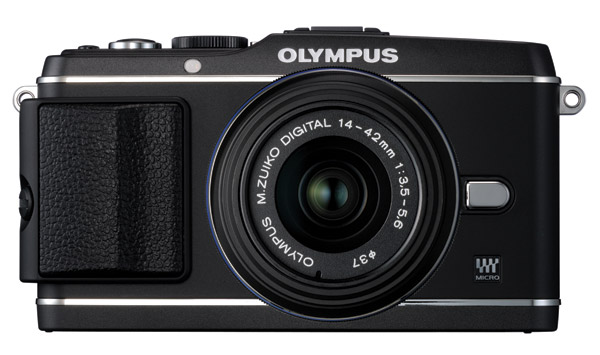 What's New?
In a word, almost everything. The camera has a 12.3-megapixel imaging chip using what Olympus calls "Fine Detail Processing Technology" for greater detail in the image file and the sensor is optimized for the M. Zuiko digital lenses used throughout the system. A new lens series called Movie & Still Compatible (MSC) features high-speed optics with "near-silent" autofocus for HD video capture. (See the "New Lenses for the New Camera" sidebar.) Its speedy autofocus mechanism is great for tracking a moving child or fast-moving pet—"Hold still Mr. Fluffy." Helping that is a shutter lag time of 60 milliseconds and since it's an Olympus there's in-body image stabilization.
The high-res, mostly smudge-proof 3" OLED touchscreen has a 176˚ angle of view and an interface that lets you touch to focus and snap the shutter. Just like an iPhone, only better. You can even flip through pictures just as you would on an iPhone.
The camera's Supersonic Wave Filter dust reduction system removes dust from the front of the image sensor and I never had to dust spot any of the thousands of images made with the E-P3. The TruePic VI image processor is new and designed for improved color reproduction and faster speeds. Like almost every camera I've tested from Big Oly in recent years, color from the E-P3 is spot on, even in difficult, outdoor nighttime mixed lighting situations. Spectacularly so.
The camera's FAST (Frequency Acceleration Sensor Technology) AF Tracking System features 35 focus points as well as a new Tracking AF system that ensures fast, accurate focus and it never let me down. In fact, its Face Detection with Eye Detect AF worked amazingly well even under difficult lighting conditions. And speaking of low light: the E-P3 has a very cool-looking (think Porsche windshield wiper) pop-up flash—a first in this series—along with ISO settings up to 12,800.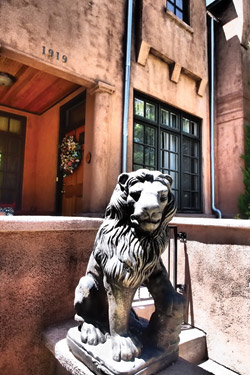 You can shoot up to 29 minutes of 1080i HD video with a choice between AVCHD and AVI formats with uncompressed 16 bit/44.1kHz Linear PCM stereo recording or AC3 Dolby Digital Audio. You already know the drill: you need an external mic to get maximum audio quality. To do that you'll want the optional ($89.99) External Microphone Adapter Set. The camera is compatible with SDHC, SDXC, and UHS-1 memory cards and can be used with the Olympus PenPal accessory or an Eye-Fi card for wireless uploads to social networking or photo-sharing websites.
Filters, We've Got Filters…
Like its predecessor, the E-P3 offers Art Filters, this time including all 10 that Olympus offers along with some new tricks. The lineup includes Pop Art, Soft Focus, Pale & Light Color, Light Tone, Grainy Film, Pin Hole, Diorama, Cross Process, Gentle Sepia, and Dramatic Tone. The big news is that because of the TruePic VI processor, the filters are applied almost instantaneously. That's a good thing because in addition to the filters themselves, variations on most filters are available by right-clicking the control wheel on the back of the camera.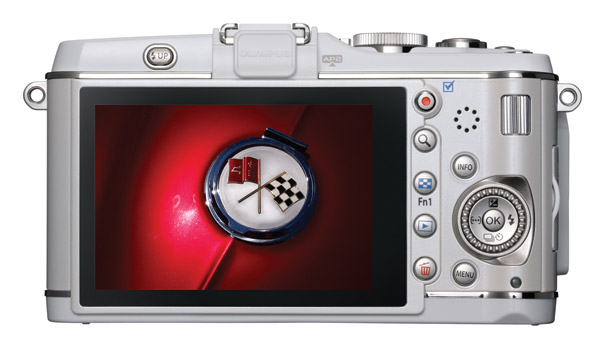 Art Filters are a feature that shooters either hate or love but if you're among the haters the E-P3 has a feature that might change your mind. That's because in addition to being able to bracket exposure, white balance, ISO, and flash, you can bracket Art Filters and when you do the camera makes a "before" shot and, faster than you can say "Gene Smith's flashbulbs," a series of Art Filtered JPEG images are created. Before shooting, you get to pick which filters are applied through the Bracketing menu. Art Filters can also be applied to Standard Definition or HD movies. What about 3D? The E-P3's 3D Photo Mode lets you release the shutter and slowly pan until the camera automatically takes a second image from a slightly different (left eye/right eye) perspective. The 3D data is processed in camera producing an .MPO file, the industry standard for display on 3D televisions or laptops.
In The Real World
Ergonomics of the E-P3 are as good as the rest of the Digital Pen lineup; that's to say they are very good. When I took the black body out of the box it looked different, more Pen F-like and that's when I realized the standard grip was not attached. I never attached it because I liked the look and don't feel the camera needs it. You may feel otherwise so the grip is there if you want. If you're a grippy kind of photographer you might want to install the optional MCG-2 grip that "enhances the grip area of the camera to fit any photographer's hands perfectly." Maybe so, maybe not. One must-have E-P3 accessory is the optional ($249.99) VF-2 Electronic Viewfinder because it lets you shoot at eye level, making the camera feel more Pen F-like and letting me channel my inner W. Eugene Smith. The VF-2 not only provides eye-level viewing but flips up, turning itself into a right angle finder for those down-low macro shots.
In addition to the great ergonomics, Olympus added a rotational dial, sub-dial, and two new function buttons to the E-P3's back so you can make fast changes to menu settings. Using your thumb, you can quickly adjust aperture and exposure time without menu diving. The menus look nice, too. Also appreciated are two customizable buttons that you can assign to favorite functions.
Olympus cameras have always been somewhat infrared sensitive when used with on-camera filters and most of the filtered images in my book Complete Guide to Digital Infrared Photography (Lark Books) were made with Olympus digital SLRs. Recently I've noticed a somewhat diminished IR sensitivity in their cameras but was able to extract pretty good infrared performance from the E-P3 using the Cokin 007 (89B) filter.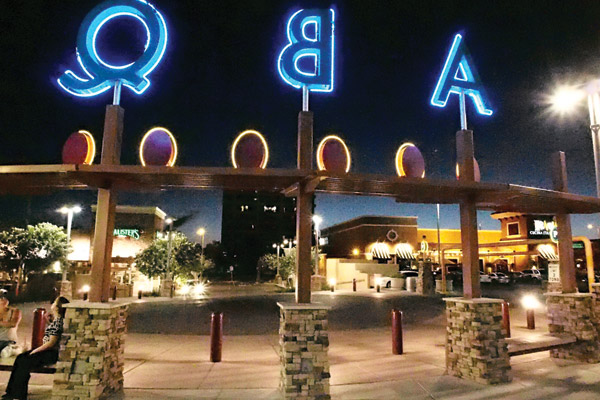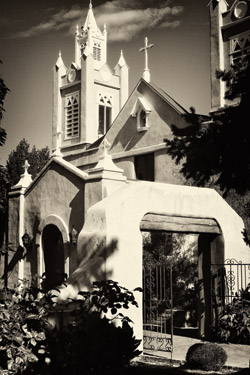 Noise levels at the E-P3's highest ISO setting of 12,800 and default noise reduction settings could be best described as intense and should only be used for those emergencies when you have to get the shot. Based on my purely empirical testing, shutter speeds faster than 1⁄20 sec create less accumulated noise than speeds slower than 1⁄6 sec. You can minimize noise by using noise reduction software such as Nik Software's (www.niksoftware.com) Dfine and shooting in Raw mode. As I write this, the latest version of Adobe Camera Raw cannot read the E-P3's Raw files. The Olympus Master 2 software bundled with the camera will read the files but be sure to download any updates since the version inside the box may not be the latest. For Lion tamers out there, Olympus Master 2 is fully compatible with Mac OS Lion, which is more than I can say about some other camera makers' software.
How much did I like the E-P3? Here's a simple test that I inadvertently made: when Mary and I went to a car show we took the E-P3 and an entry-level SLR I was testing for Shutterbug and midway through the show we switched cameras. When we got home from the show, I downloaded the files from both cameras onto my Mac Pro's hard drive and burned a DVD of all the shots. That's when I noticed we shot 170 images with the SLR and 680 images with the E-P3. Clearly the Olympus was the camera we enjoyed using the most, based on the simple fact that when given a choice, the E-P3 was the one we preferred.
Do I love the Olympus E-P3? Yes. Is it perfect? No. Like all Pens it has the annoying feature of having the camera position determine if a vertical image is displayed on the LCD in portrait or landscape mode. This means that as you move the camera to get it right, the image spends its time bouncing back and forth between both modes and drives me bonkers. I can hear Oly fans saying: but you can set the rotation in playback by clicking a button. Why even bother rotating verticals on the screen when you can rotate the camera so easily and see a whole picture instead of a half of one? Nikon and Canon give you the option of how an image is displayed on the LCD or on your computer. So please Mr. Olympus, give us the opportunity to turn off image rotation in that kitchen sink menu that is so beloved by your engineers. OK, I feel much better now…
Holga Lens For Olympus?
One of the joys of the Micro Four Thirds system is that many companies make adapters allowing you to use all kinds of camera lenses with it. Adapters are available for Leica M, Leica R, Nikon F, Pentax K (Voigtländer), Canon FD, Contax (Novoflex), and lots more, including Holga (www.holgadirect.com). Instead of an adapter, Holga's low cost ($24.99) lenses mount directly on the E-P3 and other Four Thirds camera bodies. Its focal length is 25mm and has a fixed f/8 aperture. Once mounted, the Holga lenses reproduce the characteristic Holga "look" and the resulting images display the vignetting and soft-focus properties which Holga shots are infamous for, minus the light leaks caused by the poorly sealed bodies. When used on the EP-3 the lenses use the standard zone focus Holga method of focusing and give you access to a wide range of Holga accessories. It's a lotta fun for $25.
New Lenses For The New Camera
The Pen E-P3 comes with the versatile (MSC) M. Zuiko Digital ED 14-42mm II R f/3.5-5.6 zoom lens (28-84mm equivalent) or the 17mm f/2.8 lens (34mm equivalent). Olympus also introduced two new lenses along with the E-P3. The M. Zuiko Digital ED 45mm f/1.8 portrait lens (90mm equivalent) has a potential shallow depth of field, which enables background blurring effects—call 'em bokeh if you like—that are not possible with the 14-42mm zoom kit lens, but I was unable to test it. I did test the M. Zuiko Digital ED 12mm f/2.0 lens (24mm equivalent) and fell in love. The 12mm f/2.0 lens has a beautifully made metal barrel along with a snap ring that enables photographers to pan focus with a distance indicator. This high-speed, single-focal–length, wide-angle lens is ideal for shooting everything from architecture to dramatic landscapes in low-light conditions. Mary borrowed it to shoot some interiors using her E-PL1 for a construction project she was working on and the results were impressive.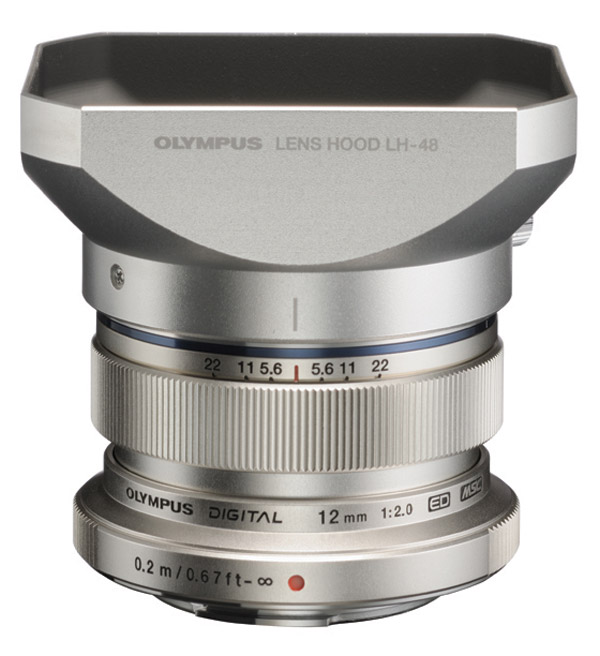 In my review of the original Olympus E-P1 (see the January, 2010, issue of Shutterbug) I favorably compared the camera to the Leica M8.2. Is the new E-P3 better than a $7000 Leica M9? Much as a $71,000 BMW 740 is a lot nicer than my MINI Cooper—although built by the same company—I'm guessing a full-frame M9 will outshoot the E-P3. But what I am saying is that by using an M adapter, you can mount your Leica or Zeiss rangefinder lenses on an E-P3 and have lots of fun (like I do with my MINI) for a lot less money. While it's true that the Olympus E-P3 is an evolutionary design and seemingly a natural progression in a design cycle that's not all that long, it is, just as with an M-series Leica, a camera that has heritage and a long tradition of optical excellence. A Pen E-P3 kit with (MSC) M. Zuiko Digital ED 14-42mm II R f/3.5-5.6 lens is available in black, white, or silver for $899.99.
For more information, contact Olympus America Inc. at: www.olympusamerica.com.

FEATURED VIDEO