Olympus' EVOLT E-500; Ease Of Use And Versatility In An Affordable 8-Megapixel Digital SLR
Pros
· High resolution, pleasing color rendition, snappy contrast, superb image quality at ISO 100-400
· Supersonic Wave filter is highly effective in removing dust from CCD sensor
· Overall speed should satisfy most photo enthusiasts
· Vast range of features to satisfy both novices and experienced digital shooters
· Two lens kit offers excellent value
Cons
· Obvious digital noise at ISO 800, problematic noise at ISO 1600; new NR (Noise Reduction) filter blurs image details
· Some features less than ideal: complicated depth of field preview, autofocus-assist available only with flash, small viewfinder, only three focus detection points
An upgrade over the EVOLT E-300 released a year earlier, the E-500 features more traditional SLR styling, a few technical enhancements, and several new amenities. The external differences are obvious at even a quick glance. Instead of the long and flat body, the E-500 features a typical penta-prism hump, more logical control layout, and a larger LCD monitor. A more versatile and reliable 8-megapixel camera, the E-500 is just as affordable. It retains all of its predecessor's features, including the Four-Thirds format (17.3x13mm) Kodak CCD and the unique "Supersonic Wave" filter that removes dust with vibration.

The specifications indicate many upgrades over the E-300. In my estimation, the most noteworthy include: a 0.3 lb weight reduction, a more sophisticated and reliable 49-zone evaluative metering system, extra features for exposure control, manual focus bracketing, plus additional options for black and white effects.
Exposure & Color Accuracy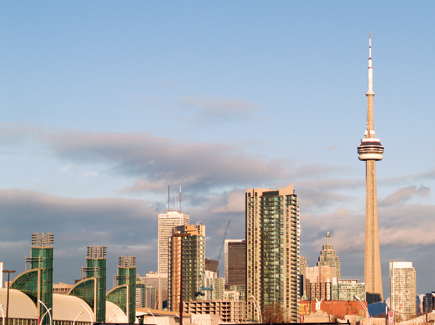 When used in default modes for outdoor photography, the EVOLT E-500 produces slightly warm white balance, accurate exposure in most situations, and rich colors. Of course, this multi-talented camera includes a vast range of user-selectable overrides for controlling virtually every image parameter. (Aperture Priority AE; 40-150mm zoom at f/8; multi-pattern metering; Natural Color and Adobe RGB; Auto White Balance; ISO 100; Hoya polarizer.)
All Photos © 2005, Peter K. Burian, All Rights Reserved
Design And Capabilities
Although it's one of the smallest and lightest digital SLRs on the market, the E-500 has a solid feel that exudes high quality. That was achieved with an aluminum and plastic exterior, aluminum die-cast chassis, and a metal lens mount. Although the body is compact, the handgrip is large and well sculpted. The viewfinder seems very small, however. The LCD monitor is oversized, great for image playback and for viewing the various menu items that are shown with easy-to-read symbols and numbers. The camera sports analog controls for most of the frequently used features, all conveniently placed.

First time SLR buyers will find the E-500 easy to use thanks to the 15 Program modes selected with the Scene setting on the mode dial. Information as to the intent of each is displayed on the LCD monitor. For example, Night Scene program is described as: "For shooting illuminated scenes in evening or night. Uses a slower shutter speed than in normal shooting." When appropriate, the built-in flash pops up automatically. All of this is quite simple, great for the novice without a full understanding of advanced photographic concepts.
Portrait Program Mode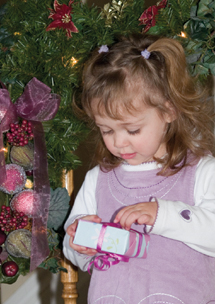 The EVOLT E-500 is very easy to use in any of the numerous Program Scene modes, with or without flash. (Portrait Program Scene mode; built-in flash; slight underexposure corrected with Levels in Photoshop.)
Naturally, Olympus provides many advanced options as well, including some we do not expect in a $649 camera. Most of those functions are accessed with the five-part electronic menu. In spite of the logical layout, however, navigation is tedious if only because of the sheer number of items. And some of the features definitely call for a review of the instruction manual for full specifics as to their purpose and value. After an initial setup to meet personal preferences however, there's rarely a need to access the menu.

Evaluation: Anyone trading up from a compact digicam will appreciate the increased number of external controls. While they make the camera appear to be more "complicated," they reduce the need for hunting through the menu. In fact, I wished that Olympus had provided two additional buttons: one for quickly selecting the Capture mode (raw, TIFF, or JPEG) and another for simpler depth of field preview activation. Some owners may miss the ability to use the HLD-3 vertical grip, an E-300 accessory that's incompatible with the E-500. In other respects, the E-500 is a fine example of intelligent design, probably based on input from photographers who own previous E-series bodies.

Performance And Speed
During the test period, I made hundreds of images indoors and out in order to test reliability, speed, and image quality. Start up took over 2 seconds, including the time required for automatic sensor cleaning. Outdoors, the camera responded almost instantly without any noticeable shutter lag. Autofocus performance was excellent in both single shot and continuous autofocus; the system had no difficulty in tracking the motion of cars approaching my position. Unlike some of its competitors, the E-500 employs only a three-point autofocus sensor that does not cover a wide area. When I was shooting horizontal photos, that arrangement was fine except for subjects far off-center; in vertical framing, however, extra focus detection points would have been useful.
Dim Light Performance
When shooting under dim, artificial light in an arena the EVOLT E-500 found focus quickly, although it was a tad slower in tracking moving subjects. When shooting with flash Auto White Balance performed well. (Aperture Priority mode at f/8; FL-50 flash unit; +1 flash exposure compensation; Auto White Balance; ISO 800; at the Canadian Aboriginal Festival.)
In darker locations, autofocus response remained reliable, with or without the focus assist (flash) feature. During a native powwow competition in an indoor arena, focus acquisition took a 1/2 sec, about average for a digital SLR. My only real complaint was that the Continuous system had some difficulty tracking moving subjects in the low-light environment.

In Continuous Drive mode, I was able to shoot four raw images or five Super High or High Quality JPEGs in a burst, at 2.5 fps. Because I was using very fast CompactFlash cards, the camera was ready to take another three shots after a 1-second delay for clearing its buffer (memory). It could take a full five shot burst after a 2.5-second delay. That may not qualify as "super fast" but it's fine for photo enthusiasts who do not frequently shoot sports action.

Maximum buffer clearing speed was achieved with a remarkably fast 1GB SanDisk Extreme III CompactFlash card. When I used a 2GB Lexar Pro 80x CompactFlash card, the process was almost as quick. Switching to a 256MB xD-Picture Card produced a slowdown. A full 6 seconds were required after a full JPEG burst, although the camera allowed for taking a shot or two during that time, minimizing frustration. If you want to shoot bursts in Raw Capture mode, be sure to buy a high-speed card. Using an xD-Picture Card (or an inexpensive CompactFlash) results in a 10- or 12-second wait before you can snap off another four frame raw series.

Evaluation: In terms of overall speed, low-light autofocus and tracking focus, the EVOLT E-500 rates in the middle of the pack among recent digital SLRs in the sub-$850 (street price) category, qualifying it as a competent performer.