No April Fool's Trick; Hardware & Software For Today's Digital Imagers
"The first of April is the day we remember what we are the other 364 days of the year."—Mark Twain
The history of April Fool's Day may be unclear but many scholars think it began in France when the Gregorian calendar replaced Charles IX's in 1582, creating confusion with some people celebrating New Year's Day on what was now April 1st. These people were quickly labeled poisson d'avril or April Fish and were subject to ridicule and sent on fools' errands. No April Fool's trick here this month; instead there's a collection of useful and helpful products to enhance your creativity and make life in the digital darkroom a lot easier and a lot more fun. Have fun with your photography!
© 2008, Joe Farace, All Rights Reserved
Monochrome Plug-In Gets Better
I make no apology for my infatuation with Nik Software's (www.niksoftware.com) Silver Efex Pro (or with Kim Basinger for that matter). But as great as the software may be, Nik Software found a way to make it even better by providing free "custom styles" to add more monochrome effects presets to the plug-in. You can go to the company's website and download one of the many additional styles that can be applied to any image with a single click. The last time I checked there were 35 custom styles available. To download one and import it into Silver Efex Pro:
1. Click on the download link for a particular custom style to save it on your computer's hard drive.
2. Open Silver Efex Pro and click the Import button at the bottom of the Style Browser.
3. Find the custom style you downloaded and click Open. The custom style will be added to the Style Browser and can then be applied to any active image.
© 2008, Joe Farace, All Rights Reserved
Big Prints Out Of Little Files
Back in the days when everybody thought that 3 megapixels was the ultimate in image quality, Genuine Fractals was available to help photographers make big prints from small files. Over time Genuine Fractals has evolved until today there are now two versions available for Adobe's Photoshop CS4 and Photoshop Elements: Genuine Fractals 6 Professional Edition ($299.95) and Genuine Fractals 6 Standard Edition ($159.95). Genuine Fractals 6 (www.ononesoftware.com) adds new features designed to help photographers get the best enlargements possible from their image files, including batch processing, tiling for smaller-sized printers, and the ability to re-size RGB and grayscale images up to 1000 percent. The Professional Edition adds the ability to re-size CMYK image files, includes a new Gallery Wrap function feature that produces extended margins for printing on canvas, and includes support for Adobe's Lightroom 2 and Apple's Aperture 2.1. Upgrades from previous versions cost $99.95, and registered users of onOne Software's Plug-In Suite 4 receive Genuine Fractals 6 Professional Edition free as part of the Plug-In Suite 4.2 upgrade. When I inquired as to "what print looked best" during blind testing of this product category (see the June 2007 issue of Shutterbug), most pros narrowed it down to two products; while admitting a final decision was difficult, the pros generally chose Genuine Fractals.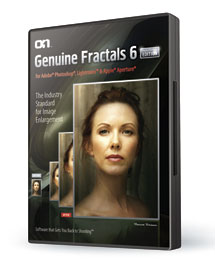 Paper Of The Month
HARMAN PHOTO's (www.harman-inkjet.com) CRYSTALJET RC is a new inkjet paper that's designed for high-performance printing but priced for everyday use. HARMAN makes a whole line of photo inkjet papers that have the look and feel of traditional darkroom media and wanted to complement this with a paper that has similar quality levels but at a lower price, making it perfect for test prints and everyday use. Like the other HARMAN PHOTO papers, CRYSTALJET RC is ideal for monochrome prints and offers deep blacks as well as high detail levels, even in shadowed areas. Unlike other HARMAN PHOTO products, it is a resin-coated instead of a fiber-based paper, allowing it to carry a lower price. With a 260gsm (grams/square meter) weight, CRYSTALJET RC is instant drying and compatible with the latest pigmented and dye-based printers. It's available in a luster or gloss finish and in Letter, Ledger (B), Super B, and A2+ sizes.


LATEST VIDEO