Nikon Launches D810A Full Frame DSLR With Modified IR Filter for Astrophotography
Nikon is shooting for the stars with its newest DSLR. Called the D810A and built, as its name suggests, on the full frame D810, the new camera is designed for astrophotography and other scientific applications.
The D810A has the same 36.3-megapixel, full frame CMOS sensor and EXPEED 4 Image processor as the D810, but Nikon has modified the infrared (IR) cut filter to photograph the hydrogen alpha wavelength. This will help the D810A capture the diffuse nebulae in the night sky to create colorful, celestial images of the cosmos.
According to Nikon, IR cut filter in the D810A has been optimized to allow transmission of the hydrogen alpha spectral line, which will result in four times greater sensitivity of the 656nm wavelength. The means that photos captured with the D810A of the night sky will have "brilliant red hues of diffuse nebulae and constellations in striking detail and fidelity."
The downside is that it will produce distorted images for regular photography, so its applications are mostly limited to astrophotography. The D810A can be used with either Nikkor lenses or with third-party adaptors for telescopes.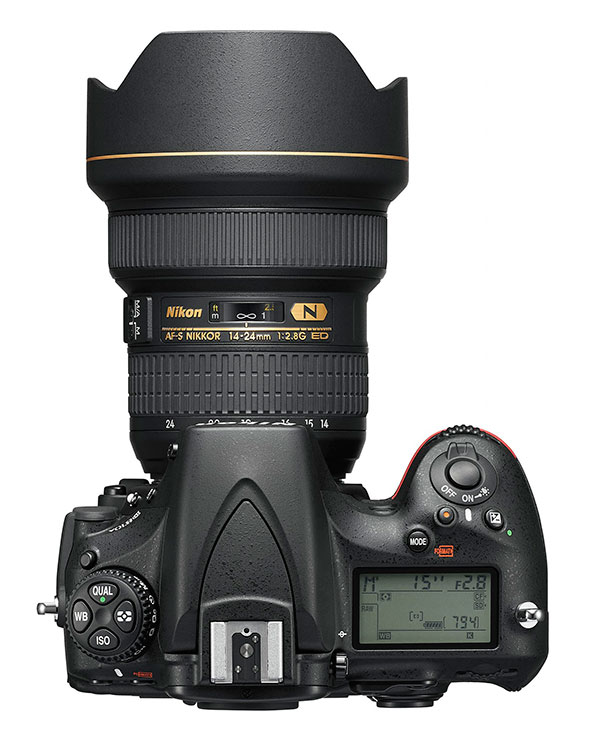 The Nikon D810A also features a new Long Exposure Manual Mode, which gives photographers the ability to set shutter speeds from 4, 5, 8, 10, 15, 20, 30, 60, 120, 180, 240, 300, 600 or 900 seconds (15 minutes), along with Bulb and Time settings. The ISO range for the D810A is from 200 to 12,800 (Hi-2 51,200), and optimized for night sky photography.
The D810A also adds a new Virtual Exposure Preview Mode, which displays an estimated preview image and can be used when shooting at shutter speeds longer than 30 seconds in Live View. The brightened preview image represents a 30-second exposure, to help astrophotographers focus and compose their shots.
The D810A also has an Electronic Front Curtain Shutter Mode, which allows the electronic front curtain to act as a shutter when in live view or first composing through the optical viewfinder in mirror-up mode. This feature minimizes vibrations to help attain better sharpness when shooting subjects at very slow shutter speeds. The camera also has a tough magnesium alloy body that is sealed against dirt and moisture.
Nikon's Capture NX-D software is available as a free download, and it will feature a new option for Astro Noise Reduction for use with D810A image files.
The Nikon D810A goes on sale in late May 2015 but pricing has not been announced yet.

LATEST VIDEO