Nikon Intros Commemorative Photo Bags, T-Shirts, Posters (& More) to Celebrate 100th Anniversary
Back in April Nikon introduced a selection of special edition DSLRs, commemorative lenses, binoculars and collectibles in celebration of the company's 100th Anniversary, which falls on July 25, 2017. And now the iconic brand has added to their collection of anniversary products with a snazzy leather camera bag, 10 limited-edition posters, and vintage t-shirts for men and women.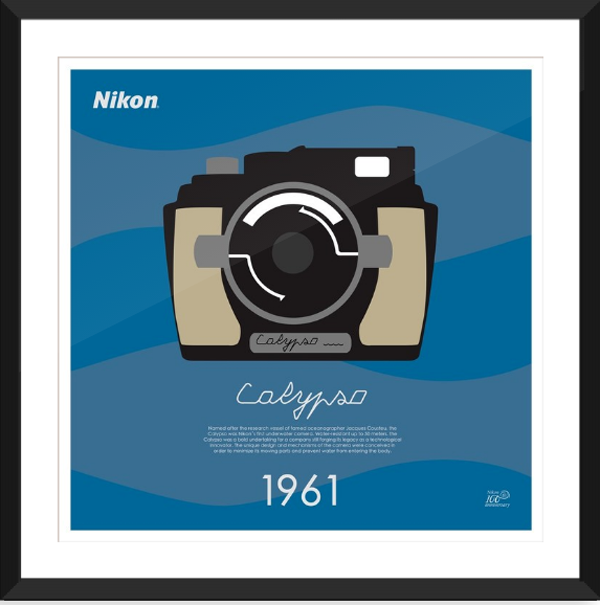 The camera gear introduced in April included a gunmetal gray edition of Nikon's flagship FX-format D5 DSLR as well as a commemorative version of the flagship DX-format D500. Also unveiled at that time were an anniversary AF-S Nikkor 70-200mm f/2.8 FL ED VR telephoto zoom with a special logo and finish, as well as a three-lens set including the telephoto as well as two shorter zooms—the AF-S Nikkor 14-24mm f/2.8G ED, and a Nikkor 24-70mm f/2.8E ED VR.
The highlight of today's anniversary products is a premium leather camera bag, created in partnership with the exclusive ONA brand. Nikon says the bags are made of the finest leather and will be embossed with the 100th Anniversary and Nikon logos.
The 10 limited-edition posters showcase a variety of the most iconic Nikon cameras in history, while the new t-shirts feature the famous "Nippon Kogaku" logo that is one of their most famous insignia's ever.
You can find updated details and pricing on the products introduced in April on Nikon's 100th Anniversary website now. Details on the new leather bag, posters and t-shirts will appear on the website soon.
Be sure to look at our earlier story with details on the commemorative cameras, lenses, binoculars, and collectible items.

LATEST VIDEO