Nikon Announces U.S. Availability and Pricing for D5600 DSLR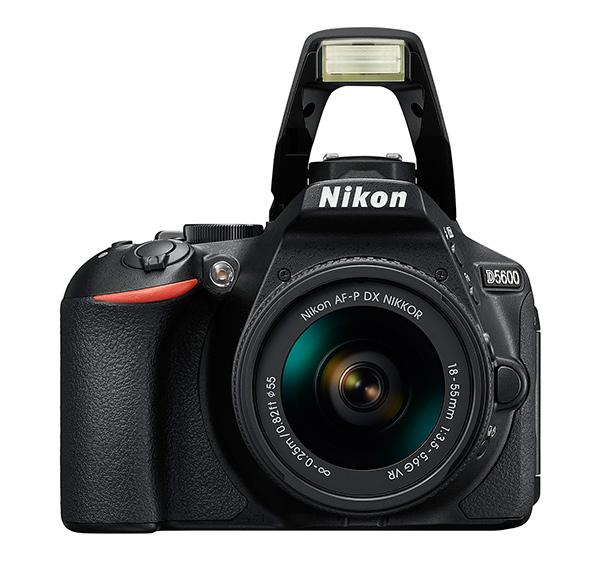 It's official: the Nikon D5600 DSLR that was launched overseas late last year is coming to U.S. shores this month.
The compact, advanced amateur-level Nikon D5600 will go on sale in January 2017 for $799.95 with the AF-P DX NIKKOR 18-55mm f/3.5-5.6G VR lens. It will also be available in a two-lens kit option, including the AF-P DX NIKKOR 18-55mm f/3.5-5.6G VR and AF-P DX NIKKOR 70-300mm f/4.5-6.3G ED lenses, for $1,149.95. Additionally, the Nikon D5600 will be sold as a body only for $699.95 or with a AF-S DX NIKKOR 18-140mm f/3.5-5.6G ED VR lens for $1,199.95.
The Nikon D5600, which is a follow-up to the D5500 that we reviewed in 2015, features a 24.2-megapixel, DX-format (APS-C) sensor. Nikon would not reveal why it delayed releasing the D5600 DSLR in North America until this year.
The Nikon D5600 is powered by the Expeed 4 image processor and can shoot from ISO 100 to 25600. The D5600 features a 3.2-inch, vari-angle LCD monitor that flips out and rotates so you can shoot high-angle, low-angle and even selfie shots.
Touch-screen operation has been enhanced in the D5600 with the addition of a crop function for use during playback zoom, and a frame advance bar that lets users scroll through images in playback mode easily. The D5600 also incorporates the time-lapse movie function that's in the more advanced Nikon D7200, letting users capture changing scenes over a specified time period to create time-lapse videos.
You can now maintain constant connection between the Nikon D5600 and a smart device by using the SnapBridge app and Bluetooth technology. Images captured are automatically transferred to the paired smart device.
The image transfer continues even after the camera has been turned off. SnapBridge also enables automatic image upload to Nikon Image Space. Wireless video transfer and remote shooting are also possible via Wi-Fi.

FEATURED VIDEO