New Year's Resolutions; What Santa Should Bring You
Computers can figure out all kinds of problems, except the things in the world that just don't add up. --James Magary

I 've been working with all kinds of computers since 1964. When I purchased my first personal computer in '80 people asked, "What do you need a computer for?" That seems like a funny question today, doesn't it? Right now, robots intrigue me. LEGO's (http://mind storms.lego.com) MINDSTORMS NXT is a toolset for armchair inventors, robotics fanatics, and LEGO builders who want to build and program their own robots. MINDSTORMS NXT costs $249.99, and is available at most toy stores, electronics retailers, or online at www.LEGOshop.com. What will I program my robot to do? Make photographs--what else?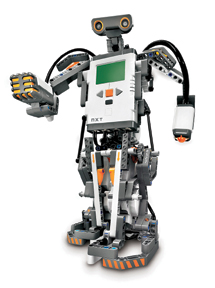 Unibind A New Portfolio
In assembling a presentation for a book proposal, I decided to use Unibind's (www.unibind.com) PhotoBook Creator to bind a collection of prints made on Epson's inkjet Photo Paper. Two things attracted me to this clever product: First, it produces a bound hardcover book in 3 seconds. Second, the $99 price tag includes Windows software to help lay out your pages. I used the Mac OS X version of Adobe's Photoshop CS2 and my Power Macintosh G4 (having had enough Windows-related problems lately) and it worked just as well. PhotoBook album covers are available in capacities up to 220 pages and in many stylish colors and finishes, including black, light gray, navy, pearl white, wine, and camel with leather covers available by the time your read this. Covers are available with or without a window, allowing the title page image to peek through and can be customized with foil stamping.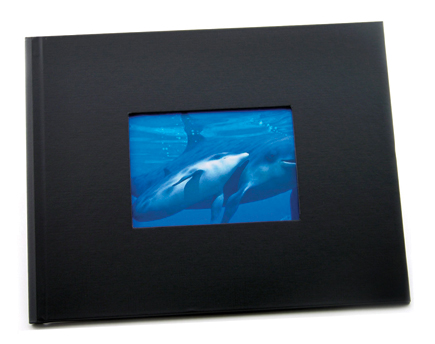 Plasma Photoshop Action
Our old friend Panos Efstathiadis (www.PanosFX.com) from Greece is celebrating the New Year by offering a free Photoshop Action called Plasma TV that places your image on a graphic TV screen. As with all of Efstathiadis' Actions, you can control most of the effect parameters, including the name on the TV. Separate sets of Actions are available for Photoshop CS and CS2 users as well as Photoshop Elements 3.0 and 4.0. If you're using Photoshop 7.0 you can still create the effect but you must follow special instructions to tackle text layer incompatibility.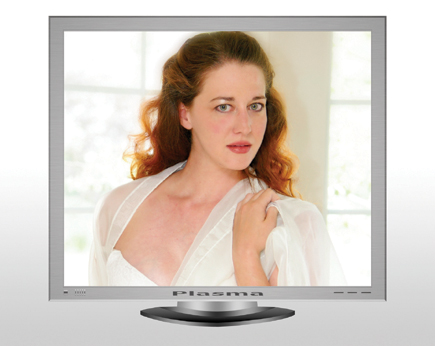 © 2006, Joe Farace, All Rights Reserved
Bigger Is Better
Here are a couple of tools to help you make big prints from small files: Shortcut Software International's (www.shortcutinc.com) PhotoZoomPro2 includes an algorithm called S-Spline XL that allows image enlargements up to any size "without any loss of quality." PhotoZoomPro2 is capable of rendering high image magnifications, without the dreaded jaggies. New features include an improved user interface, support for 48- and 64-bit images, and the ability to crop, rotate, mirror/flip, and do batch conversions. It supports IPTC, EXIF along with ICC profiles. PhotoZoomPro2 costs $149, and is available as a stand-alone application or Photoshop compatible export plug-in.

Alien Skin Software's (www.alienskin.com) Blow Up is an automation plug-in that works with Adobe's Photoshop and Photoshop Elements. The aliens claim it offers the "highest quality image re-sizing available" and is better than Photoshop's built-in bicubic interpolation. Blow Up preserves smooth, crisp edges and lines, and creates four times (1600 percent) enlargements without jagged artifacts or halos. In some cases, Blow Up can enlarge up to six times (3600 percent) without obvious artifacts. Blow Up includes photo grain controls, enlargement-specific sharpening, and supports most image modes, including CMYK. It also supports 16- and 32-bit images and is optimized for multi-core and multi-processor systems.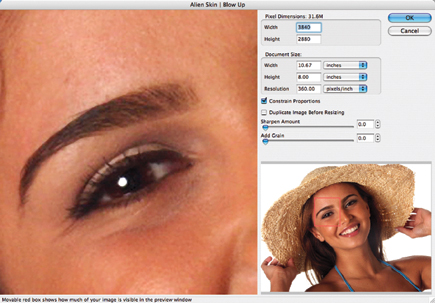 © 2006, Joe Farace, All Rights Reserved

LATEST VIDEO