New Photo Project: ICP & United States Holocaust Memorial Museum To Digitally Share Roman Vishniac Archive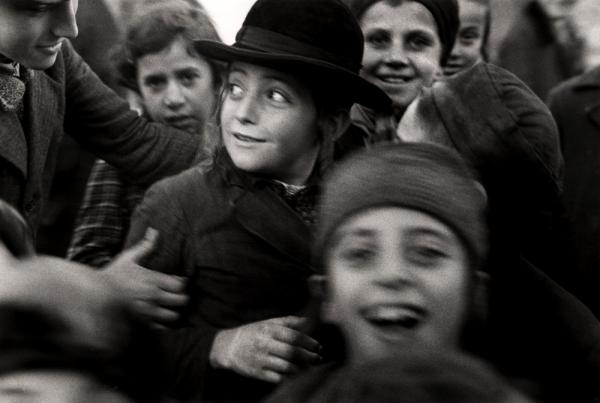 The International Center of Photography (ICP) and the United States Holocaust Memorial Museum have embarked upon a unique project to make photographer Roman Vishniac's (1897-1990) archive available to the public and the research community. The two museums are developing an innovative digital database to help facilitate access to this vast archive that contains 40,000 objects and spans more than 60 years.
The ICP and the Holocaust Memorial Museum are inviting scholars, students and families to explore the archive and to contribute their own family stories.
Photographer Roman Vishniac was born in Russia and immigrated to Weimar Berlin by 1920, in the aftermath of the Russian Revolution. He was an avid young photographer who explored the streets of his new home town to experiment with modern and avant-garde techniques. Vishniac documented the rise of the Nazi party and their oppression.
From 1935 to 1938 he was commissioned by the Paris office of the American Jewish Joint Distribution Committee (JDC) to photograph the impoverished communities in Central and Eastern Europe. After his release from an internment camp in France, Vishniac reunited with his family and immigrated to America, New York, where he opened a portrait studio and became a pioneer in the field of scientific color photo microscopy.
A traveling exhibit titled Roman Vishniac Rediscovered will be on tour through the end of 2016.
(Image credit: Vishniac, Jewish school children)
More info on the event here.

LATEST VIDEO

SPONSORED VIDEO