New Instant Color Film for Polaroid 600 Cameras
Discontinued in 2008, the legendary Polaroid 600 color film is difficult to find and sorely missed by millions of photographers. Impossible now fills this colorless void just in time for the most colorful season and proudly introduces a new generation instant color film. Presented in a limited First Flush Edition, the PX 680 Color Shade film brings color back to all Polaroid 600 cameras and introduces a magical new color palette within the classic white frame.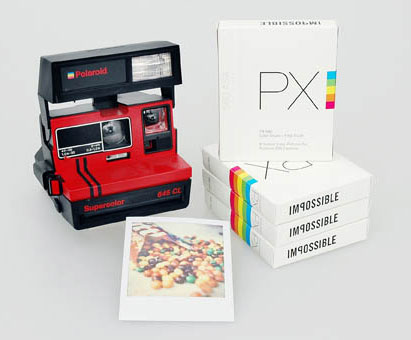 Utilizing a completely new formula and using all new components, the PX 680 Color Shade FF instantly captures special moments in an extraordinary way by producing unique analog light paintings. When used skillfully and following the Impossible guidelines, this magnificent film produces most colorful photographs, reminiscent of the finest characteristics of legendary Polaroid materials.
The PX 680 Color Shade FF works in all Polaroid 600 cameras as well as all Polaroid SX 70 cameras equipped with a neutral density (ND) filter. One pack delivers 8 awe-inspiring instant images and is available for 18 EUR / $ 21.99 at www.the-impossible-project.com, our Impossible Project Spaces in Vienna, NYC and Tokyo as well as selected retail partners.

LATEST VIDEO

SPONSORED VIDEO