Need Maximum Protection from Mother Nature? Consider the "Photo Pod" from Under the Weather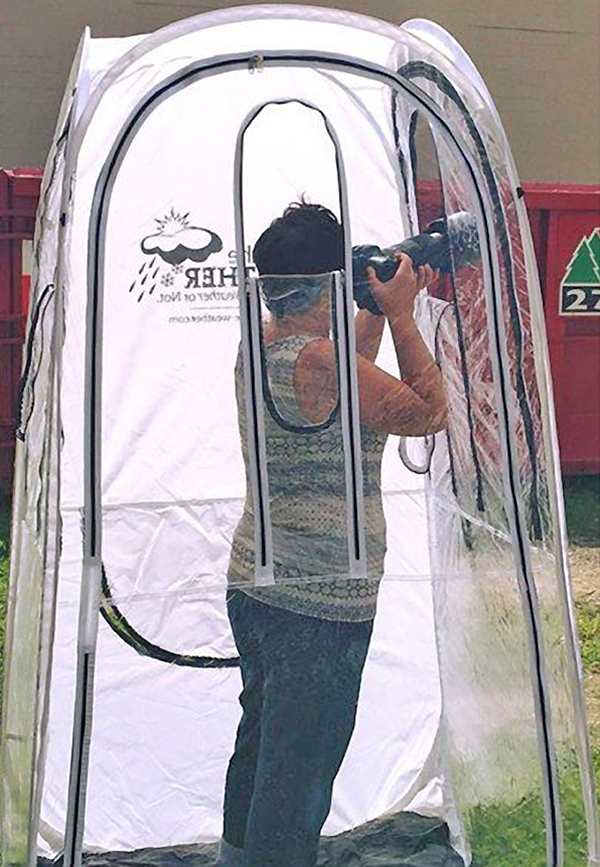 We received quite a response from outdoor photographers after Wednesday's story about "Nubrella," an innovative umbrella you wear like a backpack. But for those who require maximum protection from the elements, we bring you the Photo Pod from Under the Weather.
Designed by Rick Pescovitz who recently received $600,000 in funding after his appearance on the Shark Tank television show, the $200 Photo Pod is a windproof/waterproof collapsible tent that weighs less than seven pounds. Pescovitz says the unique vertical design is engineered for photographers and stands 6.5 feet tall, permitting users to stand upright while shooting handheld or with a tripod.
Photo Pods come with ground stakes and a carrying case and utilize rugged steel wire for durability and a pop-up design for immediate setup. You can find complete details on the Under the Weather website, and watch the Shark Tank clip below. If you missed our recent story on Nubrella, be sure to take a look.

LATEST VIDEO