Nanoha Macro Extension Tubes
International Supplies has announced that Japanese lens maker Yasuhara just released a Nanoha Macro Extension Tube Set for Micro 4/3rds and Sony E mount cameras. These tubes allow users to increase the distance between the lens and the sensor, thus enabling the lens to focus much closer than its minimum focusing distance. The set includes both a 10mm and a 16mm hollow extension tube that can be used either individually or in combination to achieve optimal magnification. Simply mount one or both of the tubes between the camera and the lens. The two tubes, when used together, can provide a combined length of 26mm. The greater the distance, the closer the lens will be able to focus. For macro photography, the focal distance of the lens must be larger than the extension length of the Nanoha tube(s) used.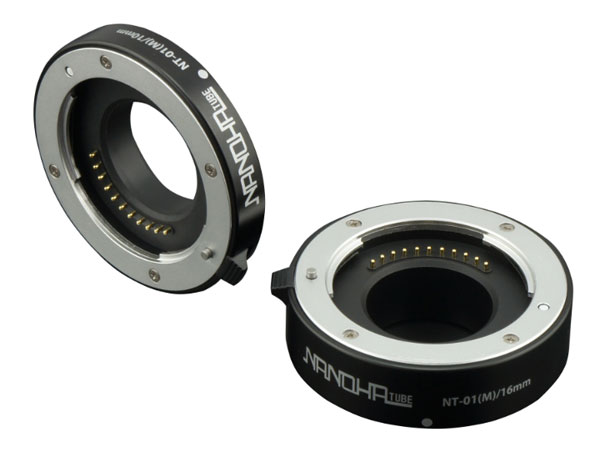 The Nanoha Macro Extension Tubes are designed not to alter the auto focusing, auto exposure or release functions of the camera system so image quality remains the same. The street price for the Nanoha Macro Extension Tube Set is $159.
For more information, please visit www.internationalsupplies.com or call (800) 999-1984.