More Weird Lens News: Whale-Sized Nikon F/2.8 Fisheye Lens on Sale for $96K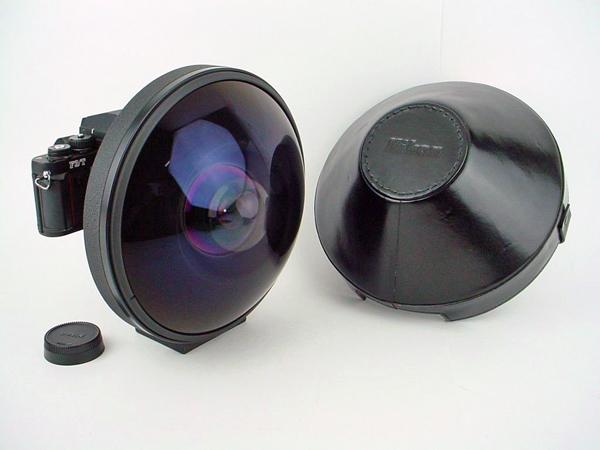 Maybe it's just August but there seems to be a lot of weird lens news lately. Now a very rare and very large, Nikon 6mm F/2.8 Fisheye Lens has turned up on eBay with an asking price of $96,187.50.
The 11.5-pound, Nikkor lens captures images at such an extreme wide angle it can actually see behind itself. The lens was introduced at the 1970 photokina show in Germany and only a few hundred of these fisheyes on steroids were ever manufactured.
The 6mm lens is designed mainly for scientific and industrial use, though we could think of a few landscapes and buildings we'd love to shoot with it.
The eBay listing for the lens actually has it marked down from the original price of $128,250, which amounts to a savings of over $32K. And that's not just eBay being cheeky. A few years ago, a Nikon 6mm F/2.8 Fisheye went on sale at UK-based, Nikon retailer Greys of Westminster for $160,000.
In a similar vein, a rare Canon 1200mm super telephoto lens went on sale recently for $167,270. Yeah, it must be August.
(H/T Henry Posner)

FEATURED VIDEO